본문
Songdang Bonhyangdang Shrine
One of the 31 Hidden Views of Jeju-si
Address
Songdang-ri, Gujwa-eup, Jeju-si, Jeju-do
Add to wishlist

2

Like

2

Review

4

Reg itinerary

0
I visited.

0

Lookup

9,070

Share SNS

3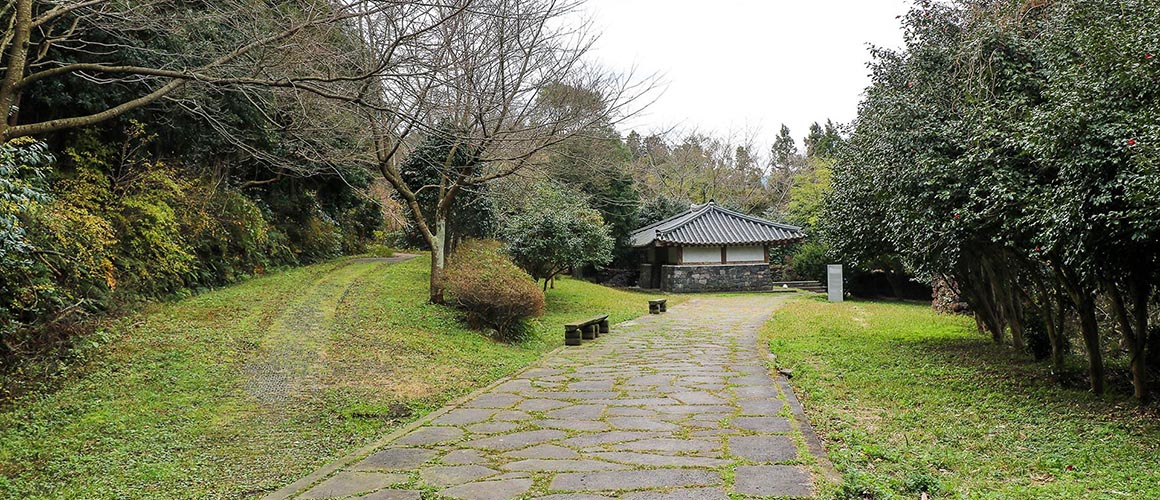 This place is known as the very first shrine in Jejudo Island, and is located in the northwestern foot of Dang Oreum Volcanic Cone, a parasitic cone in Songdang-ri. A tall square wall made by stacking natural stones surrounds a one-room stone chamber with a tiled roof.

The ancestral tablet of Geumbaekjo, the God of Bonhyang, was enshrined inside this stone chamber. Islanders call gods who protect and govern their livelihoods "God of Byonhyang" and designate shrines known as "Bonghyangdang Shrines" for these gods.

These shrines used to exist in every town of Jejudo Island. Today, the descendants of Songdang-ri's gods are enshrined and worshipped outside Songdang-ri. This shrine was designated as Jeju Special Self-Governing Province Folklore Data 9-1 in April 2005.

In July 2009, Jeju-si designated 31 sites that represent Jejudo Island besides the already famous tourist sites, and Songdang Bonhyangdang Shrine was chosen as one of these 31 hidden views of Jeju-si.