본문
Population of Black Pines Near Sancheondan Altar
One of the Hidden Views of Jeju-si
Address
3041-24, 516-ro, Jeju-si, Jeju-do
Add to wishlist

0

Like

0

Review

1

Reg itinerary

0
I visited.

0

Lookup

4,412

Share SNS

1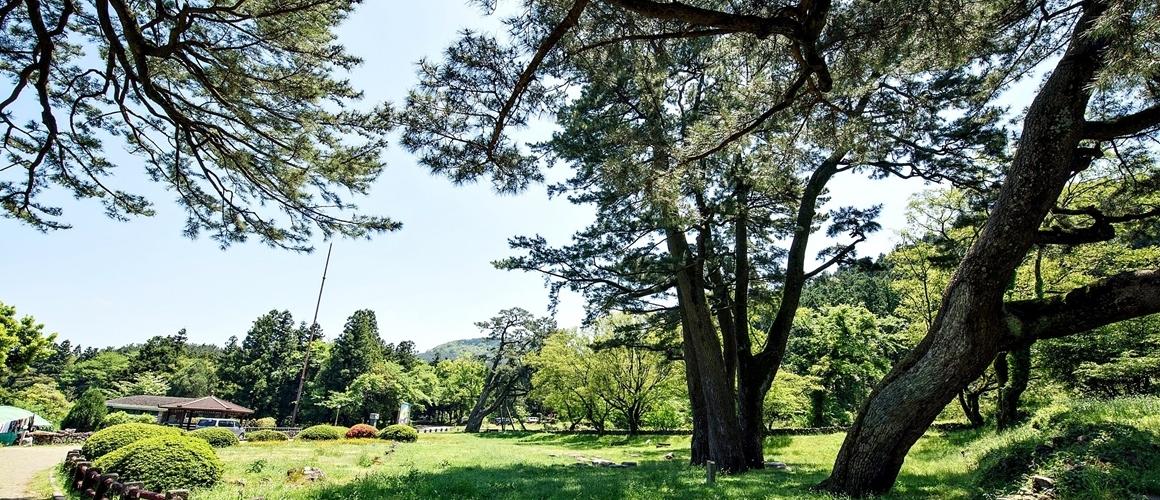 This forest was designated as Natural Monument 160 on January 31st, 1964. It is owned by Daeheungsa Temple. The black pine tree is a large coniferous evergreen in the pine tree family. Its common names in Korean are pine tree, Geomsol or Heuksong because its bark is black ("Heuk" in Korean means black). In Korea it are classified as Subgenus Diploxylon along with the pine tree.
Black pine trees are spread out along the sea coast from the west (Gyeonggi-do) to the east (Myeongju-gun, Gangwon-do). Their main habitat is the southern region of Korea and below 700m altitude in Jejudo Island. They have low tolerance for cold, so they cannot grow inland of the central district or inside deep forests. The bark of the tree is dark brown and the winter buds forming at the ends of the branches are white, making them easily distinguishable from the reddish pine trees. The leaves are dark green, with slightly twisted bodies and sharp tips. These leaves tend to be 9 ~ 14cm in length and 2 leaves for a leaf sheath.
The black pines of Jeju-si form a colony in Sancheondan Altar, which is approximately 8km in the direction of Seogwipo-si from Jeju-si on Highway 1.
Though there were originally 9 trees, 1 withered away after being hit by lightning in 1965, and only 8 remain today. Heights range between 21m to 30m, with 4 trees being 30m and 3 trees being 25m tall. The girths range from 3.4m to 6m, and the width of the crown of the tree is between 12m and 24m.
It is estimated that these trees are between 500 and 600 years old. They are currently the largest known trees in Jejudo Island, and while they benefit from relatively favorable growth and ecology, a few of them have branches that grow mainly on one side as a result of damage from the wind. East Asian mallotus, Zanthoxylum ailanthoides, Chinese Hackberries, Ligustrum Obtusifolium, and mulberry trees grow between these black pine trees.