본문
Saryeoni Oreum Volcanic Cone (Taepraengi Oreum Volcanic Cone)
A Bird's Eye View of Jeju-do Island
Address
Hansin-ro, Namwon-eup, Seogwipo-si, Jeju-do
Add to wishlist

2

Like

2

Review

4

Reg itinerary

0
I visited.

0

Lookup

9,975

Share SNS

12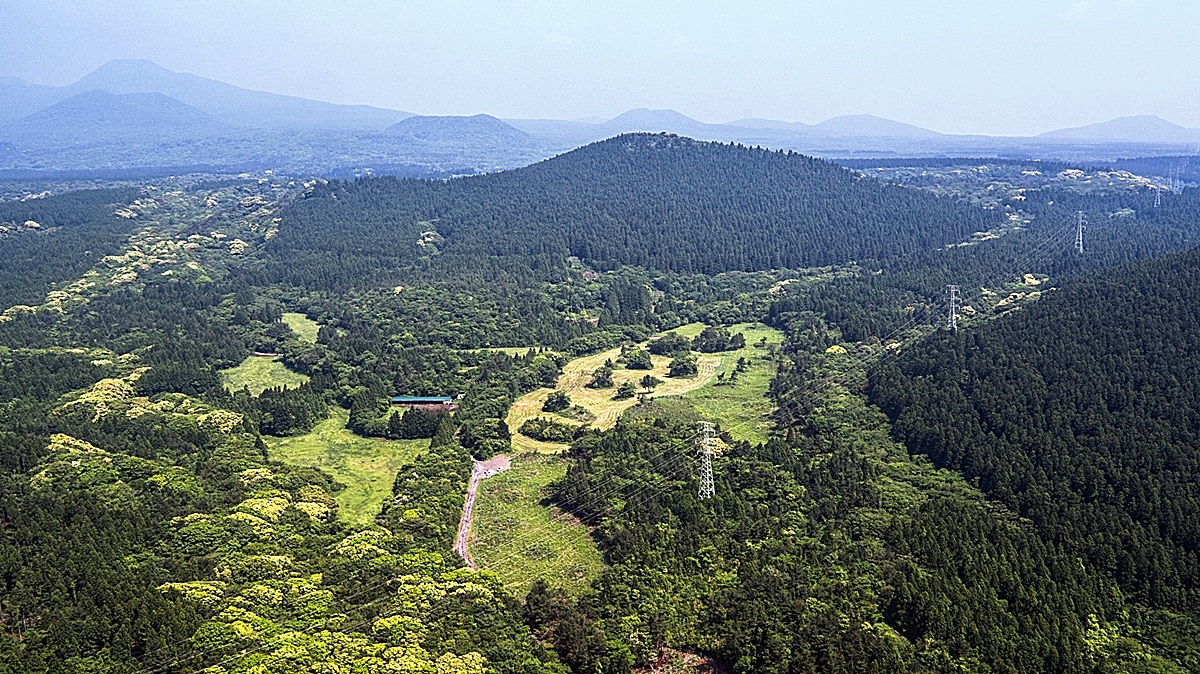 Saryeoni Oreum Volcanic Cone is in Namwon-eup and is the highest volcanic cone in the area in terms of absolute height.
The peak in the east is its main peak and the top of the ridge bends to the northwest and the north to form a horseshoe-shaped crater that opens to the northeast.
On the western slope linked to the back slope of the crater is a small, unnamed crater. All slopes are covered in a thick forest of cedars.
The etymology of Saryeoni is unknown but some say that it was named that because the opening of the crater appears askew to the northeast. In old maps, Saryeoni is written as "Saryeonak."