본문
Sarabong Volcanic Cone
Sarabong Volcanic Cone, a Small Rest Area in the City
Address
387-1, Geonip-dong, Jeju-si, Jeju-do
Add to wishlist

0

Like

0

Review

7

Reg itinerary

0
I visited.

0

Lookup

20,367

Share SNS

10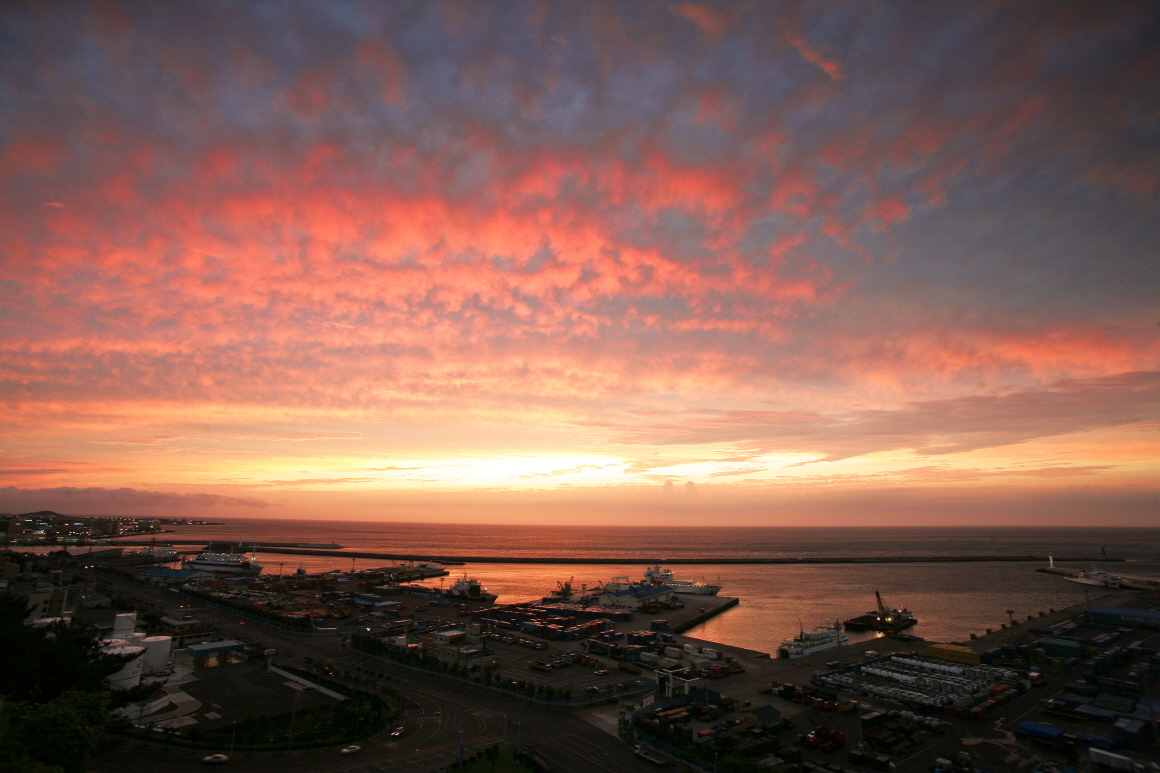 Climbing the peak of this volcanic cone will lead to a view of the open sea to the north and the majestic Hallasan Mountain to the south.
Look down for a beautiful and picturesque scene of Jeju-si town and the large and small villages surrounding it. In particular, the red sunset in the evening dyes the entire ocean in its color. This is called Sabongnakjo (Sunset of Sarabong Volcanic Cone), and is known as one of the Ten Scenic Sights of Yeongju.
The entire volcanic cone was turned into a sports park (Sarabong Park) for the people of Jeju, and various outdoors facilities have been installed so the people can build up their physical fitness. It is also widely used as a forest stroll route.
At the peak is Mangyangjeong Octagonal Pavilion, and to the north is a beacon fire station that has been designated as Jejudo Monument 23 and is being preserved in its near-original state. In the beltway located on the mountainside to the north of the beacon fire station is Sarasa Temple (Taegojong), which is located in the side of the ocean.
On the coastal cliff to the north of Sarasa Temple is Sanji Lighthouse, Jeju's first watched lighthouse (newly built in 1917). Mochungsa Shrine, located on the southern foot, houses the Monument for Jo Bong-ho, Monument for Righteous Army, and the Kim Man-duk Tomb, while the southwest foot contains Chunghongak.