본문
Bulgeun Oreum Volcanic Cone (Pyoseon-myeon)
Bulgeun Oreum Volcanic Oreum, Where You Can Fully Refresh Your Mind and Body
Address
Gasi-ro, Pyoseon-myeon, Seogwipo-si, Jeju-do
Add to wishlist

3

Like

3

Review

3

Reg itinerary

0
I visited.

1

Lookup

9,364

Share SNS

0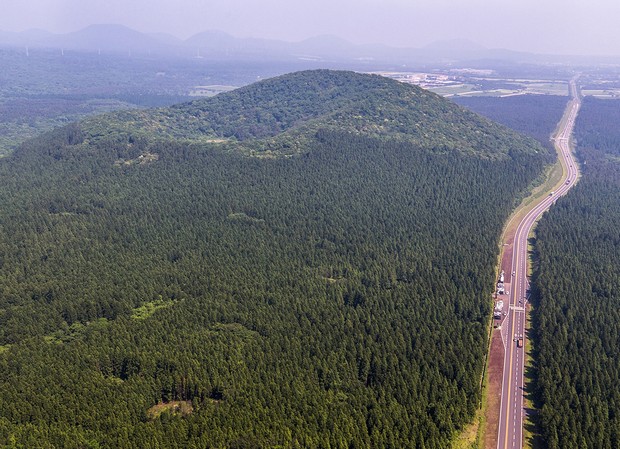 Bulgeun Oreum Volcanic Cone is located across Namjo-ro and faces Gameni Oreum Volcanic Cone. When seen from Mulchat (Geomeun Oreum Volcanic Cone), the volcanic cone's eastern side appears to be taller.
The northern slope is the main peak while the southern part has eroded. It has a crater that opens to the southeast, but it is difficult to identify the crater and and volcanic cone's shape because of thick forests covering it.
Moreover, Bulgeun Oreum Volcanic Cone has a unique feature in that its horseshoe-shaped crater has another round crater inside of it. The whole volcanic cone is covered in a thick forest except the flat land on the halfway point of the southern slope, which is the second crater.
In general, a hybrid volcanic edifice has a horseshoe-shaped crater on a circular slope at the top, but this crater is on the side of the volcanic cone. Thick forests of pine trees and cedars cover the vicinity of the foot of the volcanic cone. On the upper half of the cone, natural forests are dominant and the bottom of the crater, silvergrass grows abundantly.
The volcanic cone is called Bulgeun Oreum Volcanic Cone, meaning a red volcanic cone, because the soil and rock in the region is red. It is written as Jeokak in Chinese characters.