본문
Baekyaki Oreum Volcanic Cone
A Stairway to Heaven
Address
1 Mt, Seongeup-ri, Pyoseon-myeon, Seogwipo-si, Jeju-do, Republic of Korea
Add to wishlist

5

Like

5

Review

58

Reg itinerary

0
I visited.

2

Lookup

74,953

Share SNS

37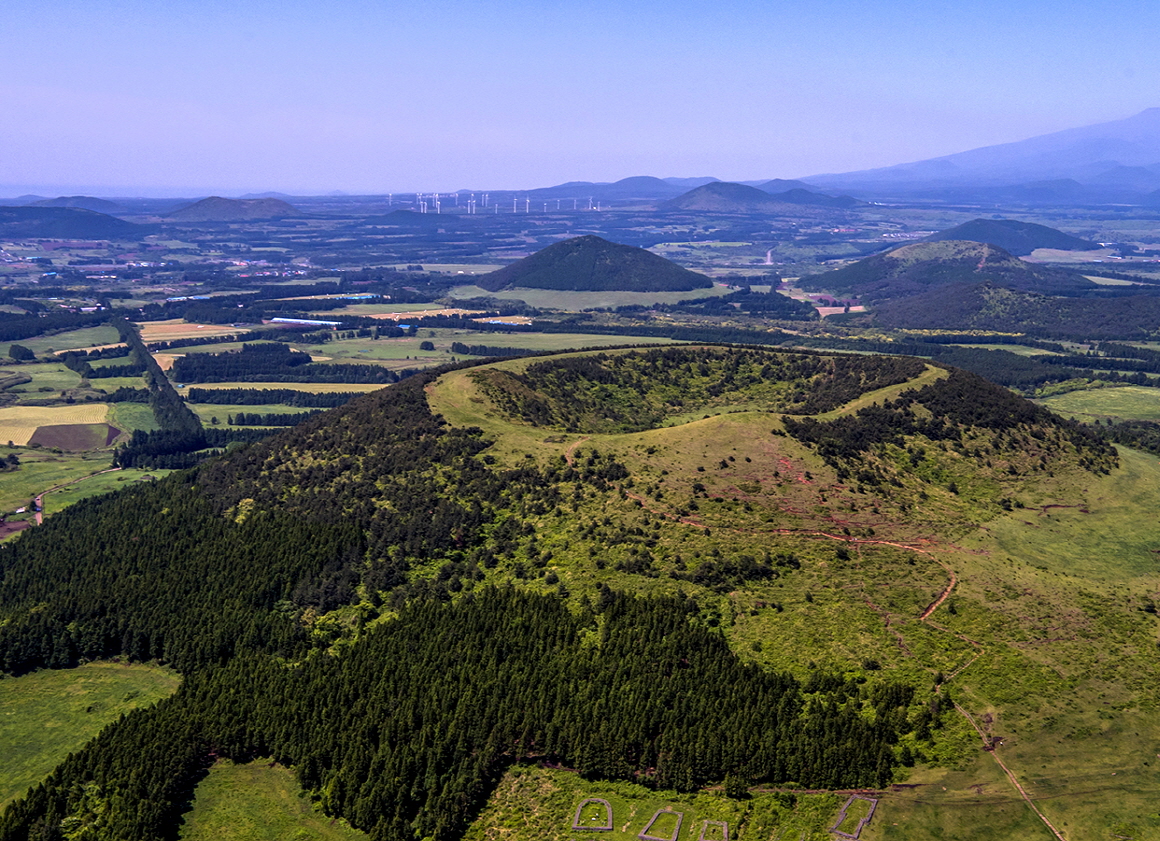 Baekyaki Oreum Volcanic Cone is located approximately 3.5km northeast of the entrance to Seongeup 2(i)-ri, Pyoseon-myeon.
At the boundary with Songdang-ri, Gujwa-eup is the cone, which is the northernmost one within Pyoseon-myeon.
The cone is named Baekyaki Oreum Volcanic Cone because a variety of medicinal herbs have grown naturally here since the old days.
It is a 40-minute drive along Dongbu Industrial Road from Jeju-si to the entrance of Seongeup Farm in Seongeup 2(i)-ri.
Entering the farm, you will see Gae Oreum Volcanic Cone standing like a sentinel on the left. You will encounter a Sageori after passing by a manager's office and feed storage containers, where you will turn left to walk along a straight, paved road up to the shelters for workers.
Over the shelter is Baekyaki Oreum Volcanic Cone.
If you go further for about half an hour along the road beside the water fountains for cows, you can reach the summit of the cone, which has a sunken crater that resembles an amphitheater.
At the summit of the cone, you have a view of a variety of other volcanic cones standing along the top of the mountain.
Among them are Jwabomi Oreum Volcanic Cone in the east and inclines of a dry avalanche in front of it.
To the northeast are Donggeomi Oreum Volcanic Cone alongside Munseoki Oreum Volcanic Cone.
To the back are the magnificent Nopeun Oreum Volcanic Cone and Abu Oreum Volcanic Cone, which opens to the north, while Min Oreum Volcanic Cone and Bichimi Volcanic Cone are to the west, Gae Oreum Volcanic Cone to the southwest, and Yeongjusan Mountain visible in the far off distance to the south.