본문
Miaksan Mountain (Taep Oreum Volcanic Cone, Ssal Oreum Volcanic Cone)
Where You Can See All of Downtown Seogwipo at a Glance
Address
San 7-1, Donghong-dong, Seogwipo-si, Jeju-do
Add to wishlist

0

Like

0

Review

2

Reg itinerary

0
I visited.

0

Lookup

4,626

Share SNS

3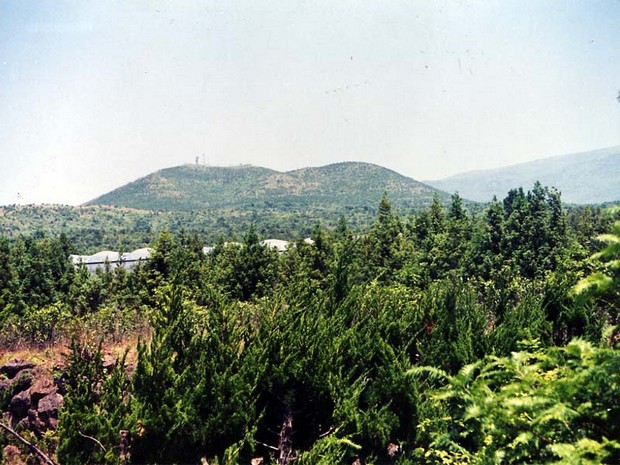 Stretching from Hallasan Mountain's halfway point to Donghong-dong and Topyeong-dong with Seogwipo-si to the back, Miaksan Volcanic Cone is a large independent parasitic cone that forms a horseshoe-shaped crater that opens to the southeast.
All slopes are covered in a forest of pine trees and cedar and the northeastern slope is covered in a lush evergreen forest, but it is said to have been a meadow-covered volcanic cone in the past. Flowing from the north to the east of Miaksan Volcanic Cone, Hyodoncheon Valley is covered in a subtropical forest and has clean water has well as waterfalls. Donnaeko Recreation Area is also one of the sights that contribute to the indescribably wonderful scenery of this region.
The Donnaeko Recreation Area is in a valley where ice cold, crystal clear water runs from Hallasan Mountain throughout the entire year. Now the area is a famous summer resort with magnificent scenery. Both sides of the valley are covered in a subtropical evergreen forest and have naturally growing cymbidium orchids and winter raspberries. This tourist attraction is a 10-minute walk from downtown Seogwipo-si.