본문
Daewangsan Volcanic Cone (Wanmoe, Wangme, Wangmi)
Where the Day Begins in the Eastern Edge of Jeju
Address
Iljudong-ro, Seongsan-eup, Seogwipo-si, Jeju-do
Add to wishlist

0

Like

0

Review

0

Reg itinerary

0
I visited.

0

Lookup

3,726

Share SNS

0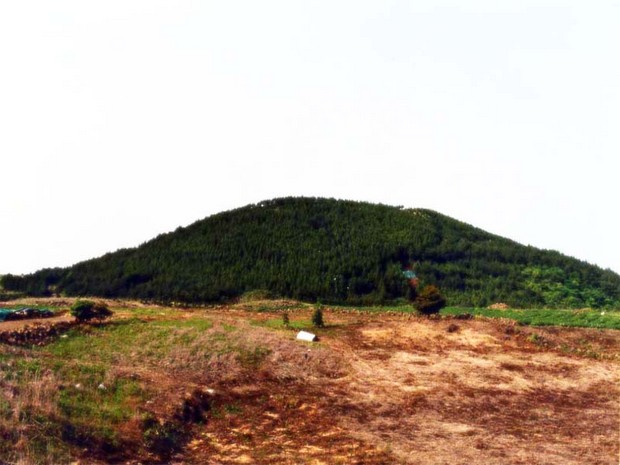 Daewangsan Volcanic Cone is located northwest of Susan-ri, Seongsan-eup. As it is next to a county road linking Susan-ri to Jongdal-ri, it is easily accessible.
On the southern slope is a curvy forest path and Susan-ri Cemetery. The top of the ridge stretches lengthwise to the northeast, and forms a sharp tip that villagers call the eastern edge of the Wangmoe. On the western slope, you can see a horseshoe-shaped crater that slightly opens to the northwest. At the western and eastern foot of the volcanic cone, there are many graves. Except at the top, forests of pine trees and cedars are dominant on all slopes of the volcanic cone.
- Origin and Etymology of Volcanic Cone's Name: It is said that a long time ago, a Jigwan, a Korean geomancer, claimed that he found the region shaped like the Chinese character, Wang, meaning "king." He added that the shape had been made with the ridges stretching out of Daewangsan Volcanic Cone. This is why it was named Wangmoe, Wangme, or Wangmi. Others say that the mountain got its name because it is shaped like the Chinese character, Wang.