본문
Daesusanbong Volcanic Cone (Keunmulmoe, Mulmi Oreum Volcanic Cone)
A Volcanic Cone with a Great View of Seongsan Ilchulbong Peak and Seopjikoji
Address
Seopjikoji-ro, Seongsan-eup, Seogwipo-si, Jeju-do
Add to wishlist

1

Like

1

Review

2

Reg itinerary

0
I visited.

0

Lookup

5,716

Share SNS

3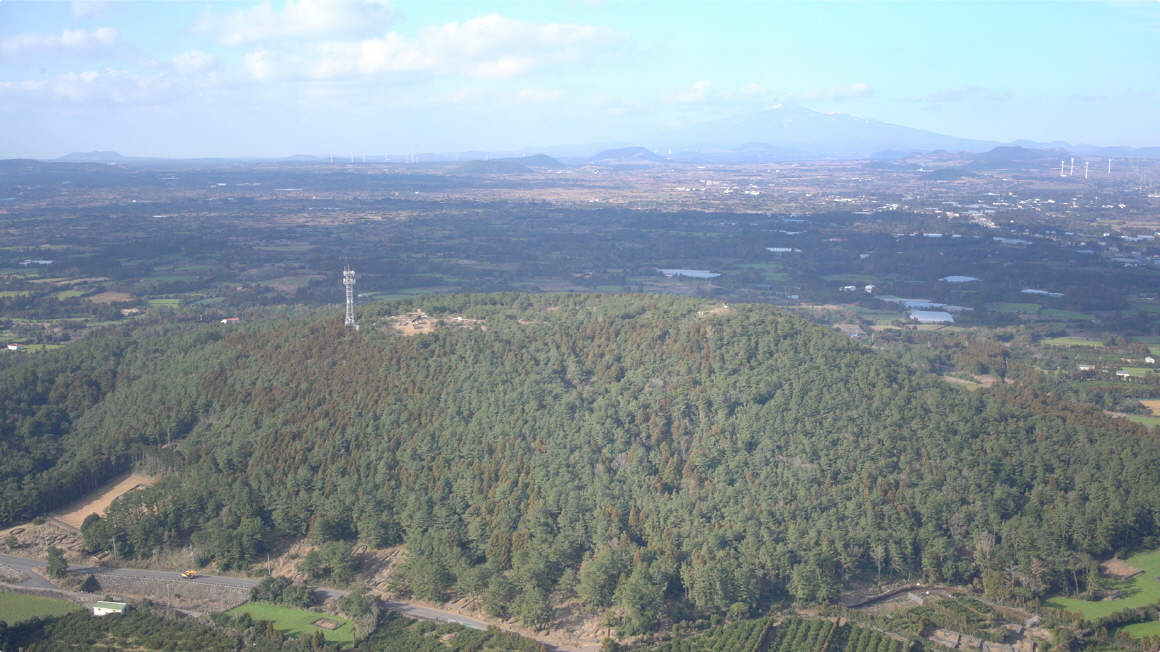 This volcanic cone sits behind the Seongsan-eup office, and there is a paved farm road to its base. The farm road is across from the entrance to Sinyang-ri, which is south of the Seongsan-eup Office on Ilju Road.

All slopes are gentle and each one is made up of three to four undulating inclines. At the top of the cone is a well-developed ridge that stretches lengthwise down to the halfway point, where an oval-shaped crater remains covered in thick grass.

In the Joseon era, a beacon fire station was located at the top so that people could communicate with Seongsan Beacon Fire Station in the northeast and Dokja Beacon Fire Station in the southwest. Today, there are only some traces of the beacon fire stations.

Apart from the summit, all slopes are covered in a thick and lush forest of Japanese cedar and pine trees.

- Origin and Etymology of Volcanic Cone's Name: The volcanic cone was originally called Mulmoe (Mulmi) but later people felt it necessary to differentiate it from Jogeunmulmoe, its eastern neighbor, thus changing to Keunmulmoe (Keunmulmi). The Chinese notation for the volcanic cone borrows the meaning behind its name, and is written as Daesusanbong.