본문
Dang Oreum Volcanic Cone (Gujwa-eup)
Where Bonhyangdang Shrine, the Precursor of Jeju Shrines, Opens the Site
Address
San 199-1, Songdang-ri, Gujwa-eup, Jeju-si, Jeju-do
Add to wishlist

2

Like

2

Review

2

Reg itinerary

0
I visited.

0

Lookup

5,299

Share SNS

1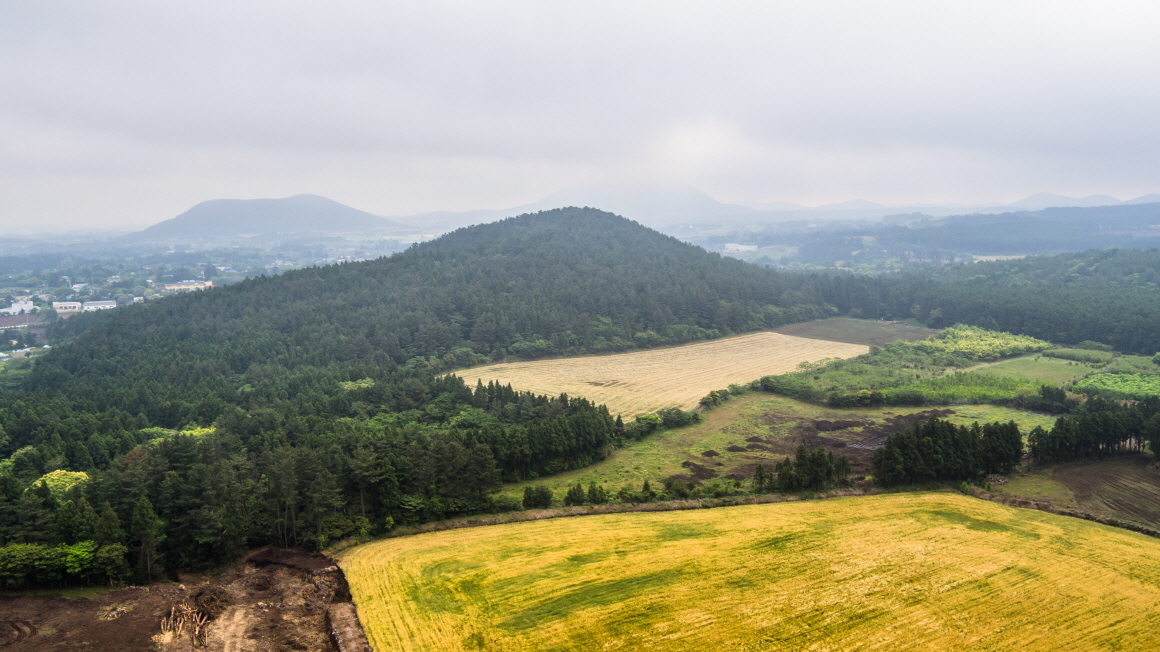 Songdang Shrine, which can be called the birthplace of Jeju's shamanistic faith, shows a close relation with shrines (Dang) based on its name alone.

Dang Oreum Volcanic Cone, located near the village, lies from the southeast to the northwest approximately 400m to the southwest of Songdang Elementary School. This volcanic cone has an overall low and round body, with the southeastern side acting as its head while the northwestern side forms a relatively gradual slope. The northern slope is slightly dented, and the volcanic edifice forms a horseshoe-shaped crater that has been eroded to the northwest.

Sindang Shrine is located on Dangnae Stream, which is on the northwestern foot of Dang Oreum Volcanic Cone. All slopes are covered in a lush forest with overgrowing cedar, pine trees, and scrubs.