본문
Dangsanbong Volcanic Cone (Dang Oreum Volcanic Cone, Chagwi Oreum Volcanic Cone)
The Gem of the West Coast
Address
Yongsu-gil, Hangyeong-myeon, Jeju-si, Jeju-do
Add to wishlist

4

Like

4

Review

14

Reg itinerary

0
I visited.

0

Lookup

10,292

Share SNS

3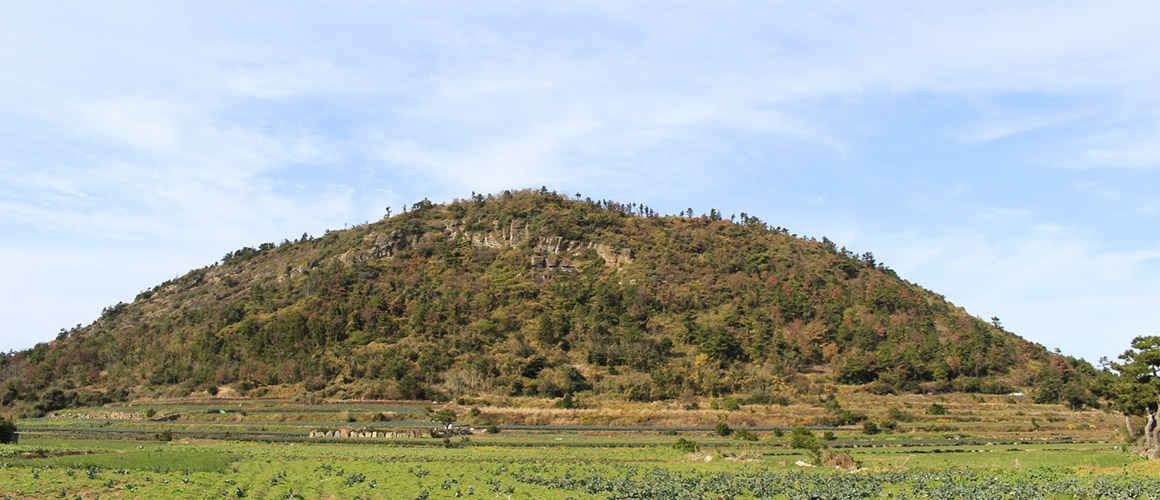 This volcanic cone is located on the western coast of Gosan-ri, Hangyeong-myeon, and there is a cement pavement leading from the entrance of Yongsu-ri Jeolbuam Rock. The cement pavement runs parallel to Jagune Port, Gosan-ri and turns, allowing for a view of the tuff cone's outer rim and the cross-section of the sedimentary layer's crop.

Like Udo-myeon's Soemeori Oreum Volcanic Cone, Seongsan-eup's Dusanbong Volcanic Cone, Pyoseon-myeon's Mae Oreum Volcanic Cone, and Daejeong-eup's Songaksan Mountain, the coastal region of Dang Oreum Volcanic Cone has been severely eroded by waves and lost its circular shape. It is possible to see the well-developed bedding structure of the coastal cliff's crop, and 'Jeoseunggul Cave', a sea cave, can be found on the northwestern cliff.

Pine trees make up the main vegetation of the cone's ridge, and the surrounding area has been turned into farm land. A beacon fire station once stood on this volcanic cone, and it is said that it communicated with Panpo Beacon Fire Station to the north and Moseul Beacon Fire Station to the southeast.