본문
Gae Oreum Volcanic Cone
Named after Its Shape of a Dog
Address
162, Seongeupiri-ro 57beon-gil, Pyoseon-myeon, Seogwipo-si, Jeju-do
Add to wishlist

1

Like

1

Review

1

Reg itinerary

0
I visited.

0

Lookup

4,838

Share SNS

2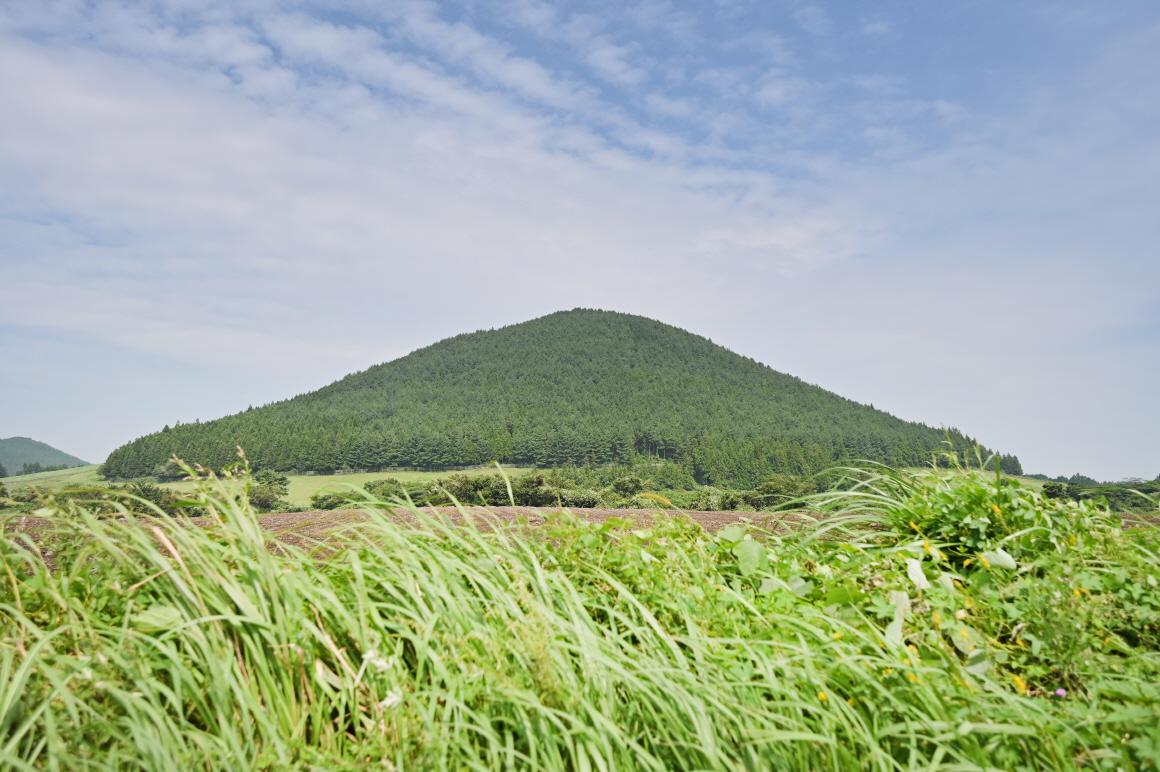 This parasitic volcano has its peak in its southern part while the north has a round, swollen body, providing a blunt space in between, with its wings to the west and east slightly dented.
To the southeast are pine trees and cedar, with saplings and Super Pinks, Thorny Asters, Indigos, and Stellera Chamaejasme make up parts of this area.
There are two theories when it comes to the origins of this volcanic cone's name as Gae. One is that the shape of the cone itself resembles a dog (Gae in Korean), and the other is that it was derived out of Feng Shui. The Chinese character for Gae in the former case would be 狗, which means dog. In the old map, it is written 蓋岳. Accordingly, it is translated that the shape of the mountain is 蓋, in other words, lid of a rice bowl or an umbrella. The volcanic crater is cone shaped.