본문
Traditional Permanent Markets in Jeju City
Review

0

Lookup

2,450

Share SNS

0
Traditional Market <Permanent Markets - Jeju-si>

There is a place that every Jeju traveler includes in their trip: A traditional market presenting local specialties and dishes in the unique culture and style of Jeju. You will go to a traditional market empty-handed and come out with both hands full of different items. By visiting a permanent market that represents each area in Jeju, you can experience the lifestyle of Jeju locals and gain vitality in life.
A place of coexistence: Night and day, old and new
Jeju Dongmun Traditional Market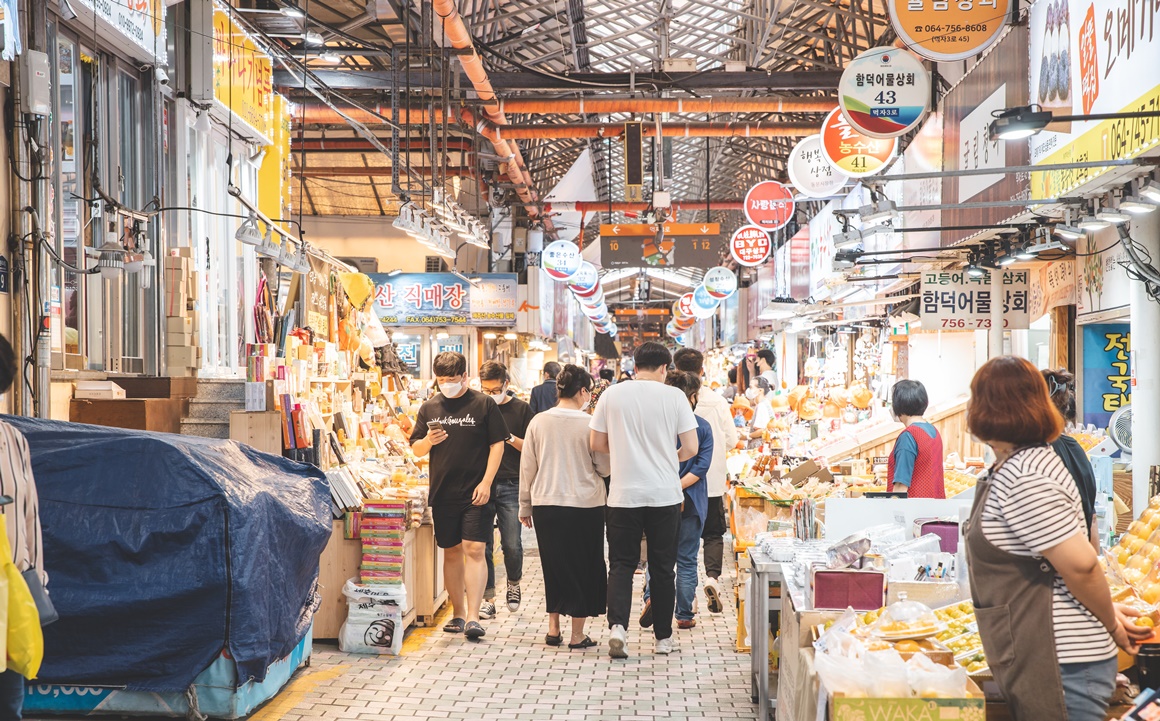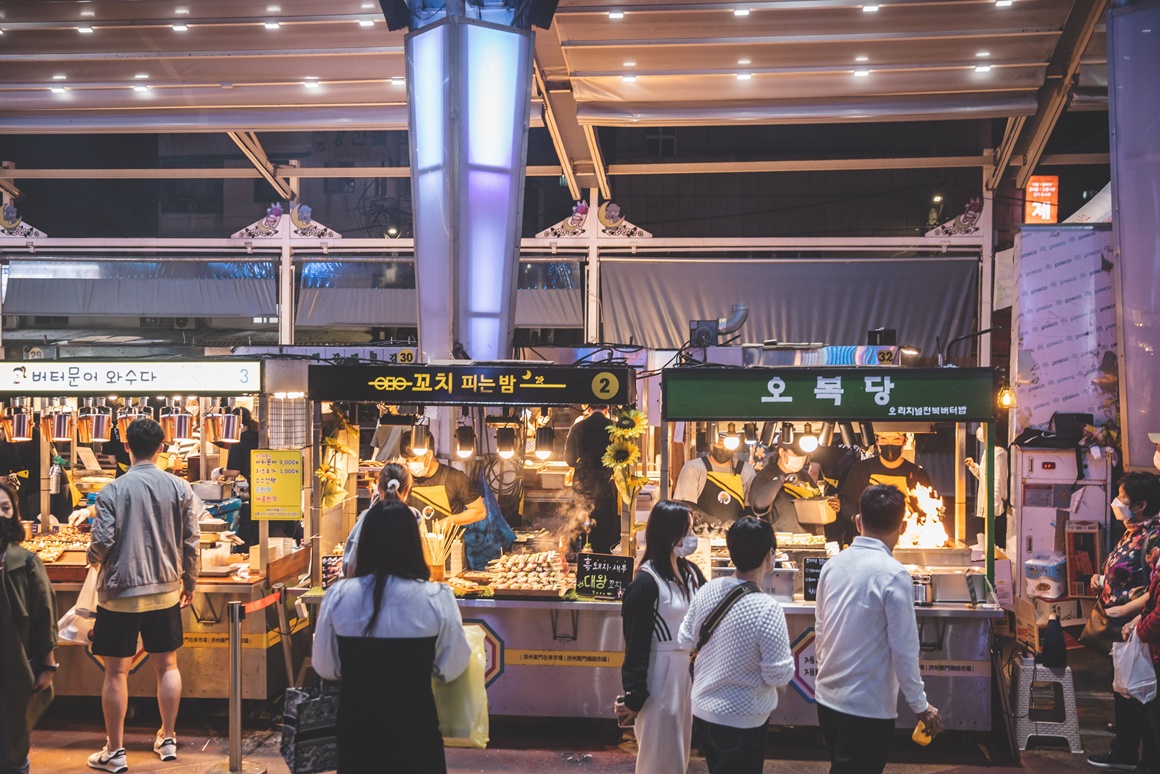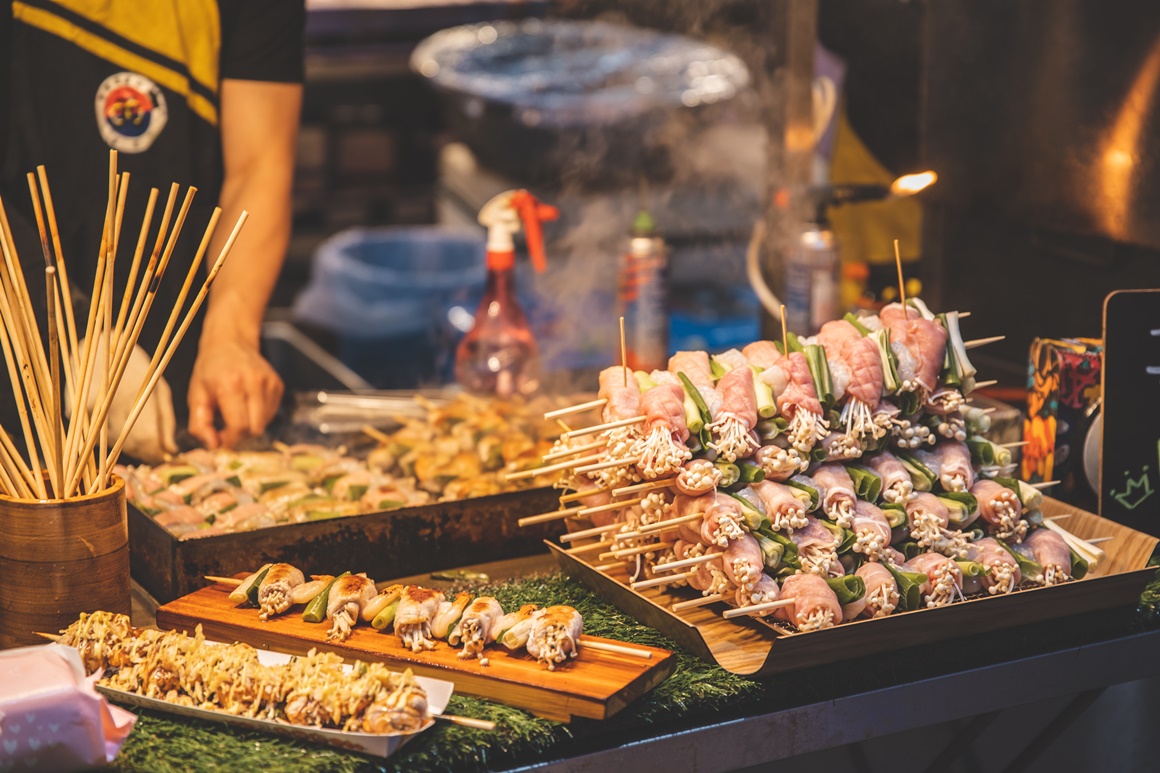 Located in the heart of Jeju-do, Jeju Dongmun Traditional Market is the biggest permanent traditional market with the longest history. Boasting its grand scale, the market is always busy all through the year, bustling with locals and tourists. During the day, you can see the market, presenting the lives of the merchants, while at night, you can appreciate the fun night market full of goodies for the mouth.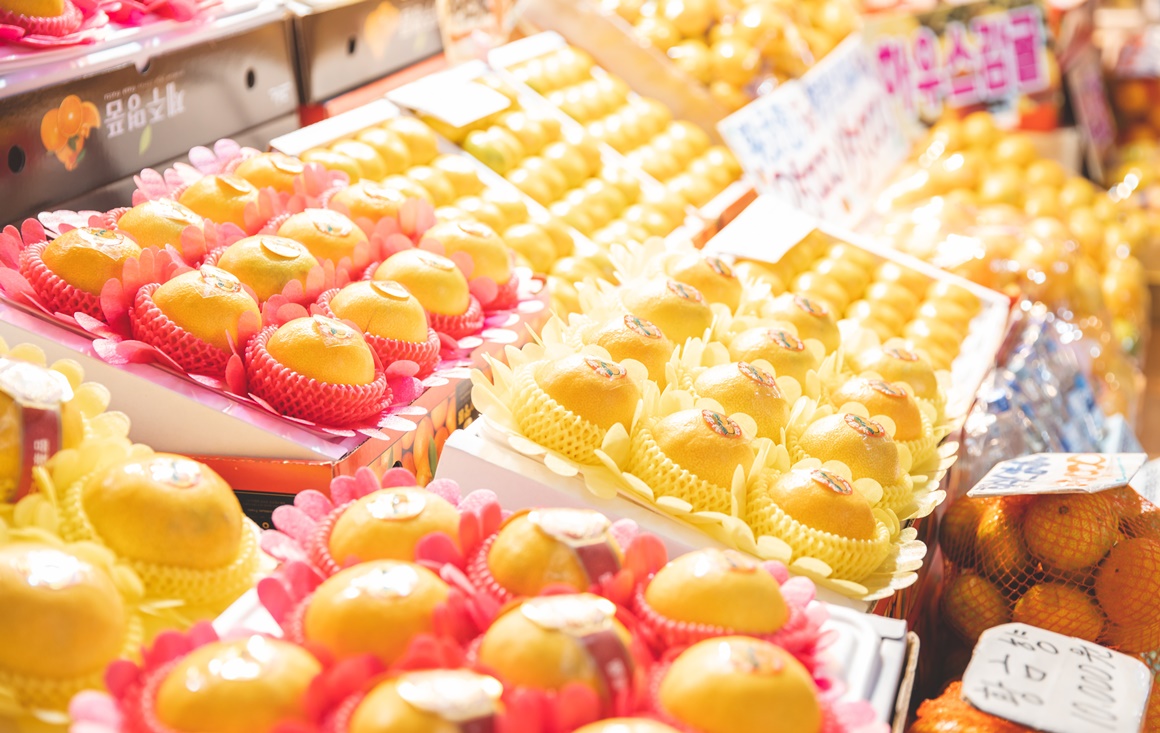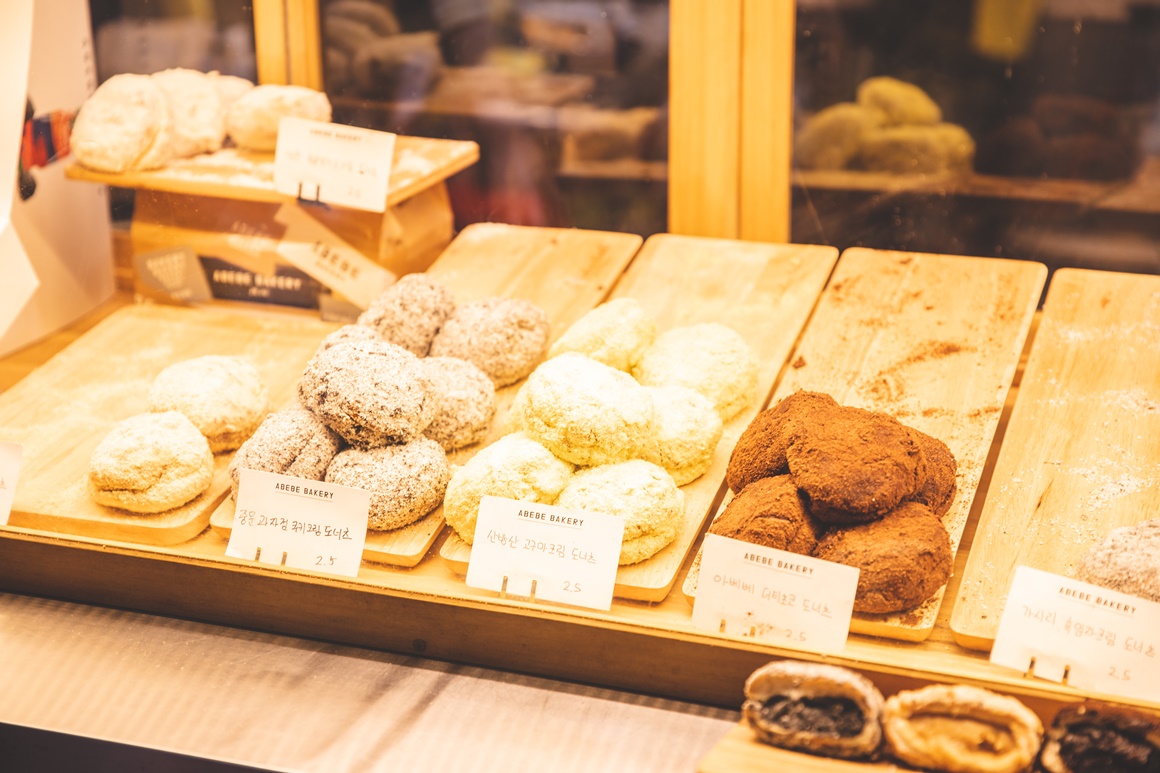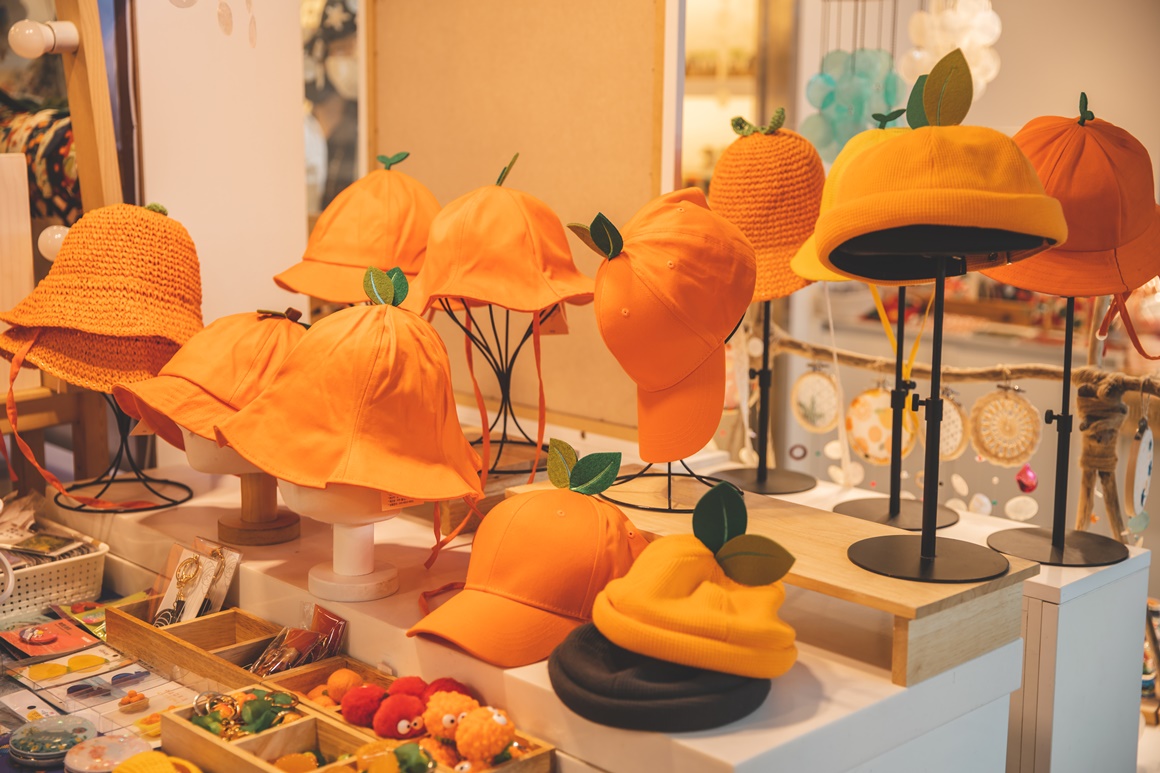 It can be called the general store of Jeju as you can find all kinds of different items from local specialties of Jeju, souvenirs, clothing, to food. You will lose track of time exploring the market. With its location close to Jeju International Airport, you can drop by to shop just before your departure.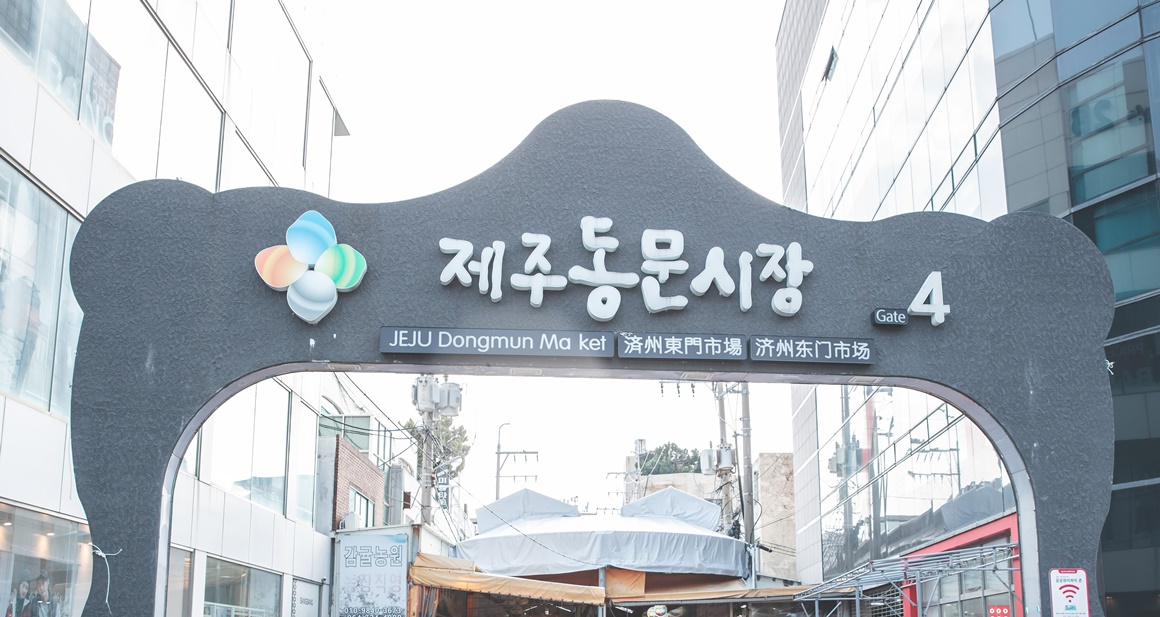 Since the market is quite large, there are several entrances. There are a total of 12 entrances, and it's convenient to check and remember the gate number when you visit. Also, it's where Jeju Olle Route 17 ends and Route 18 begins. It's definitely a must-visit place for all Jeju travelers.
An array of seasonal seafood
Jeju Dongmun Fish Market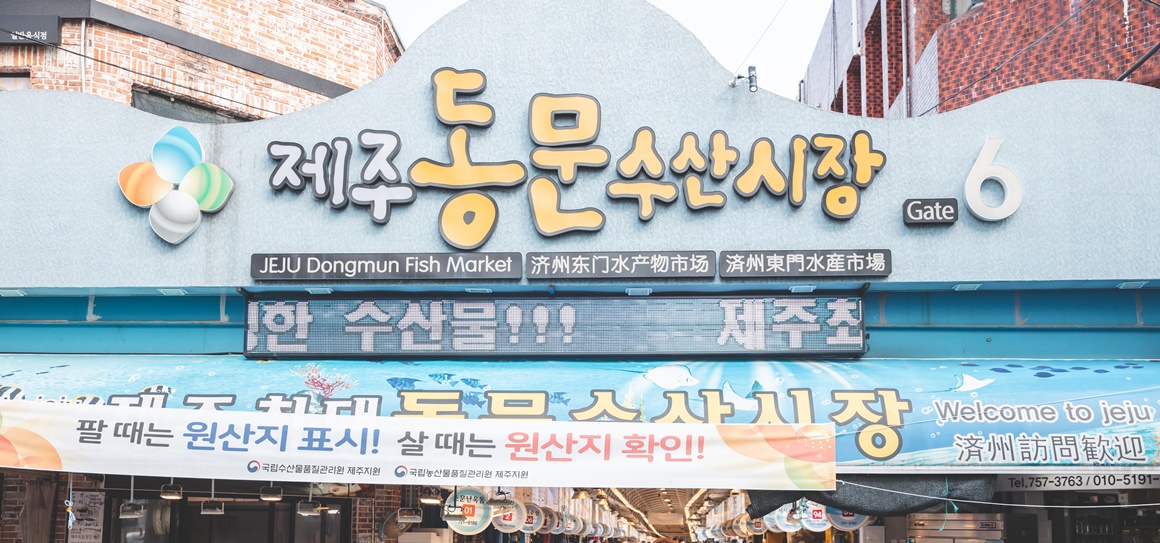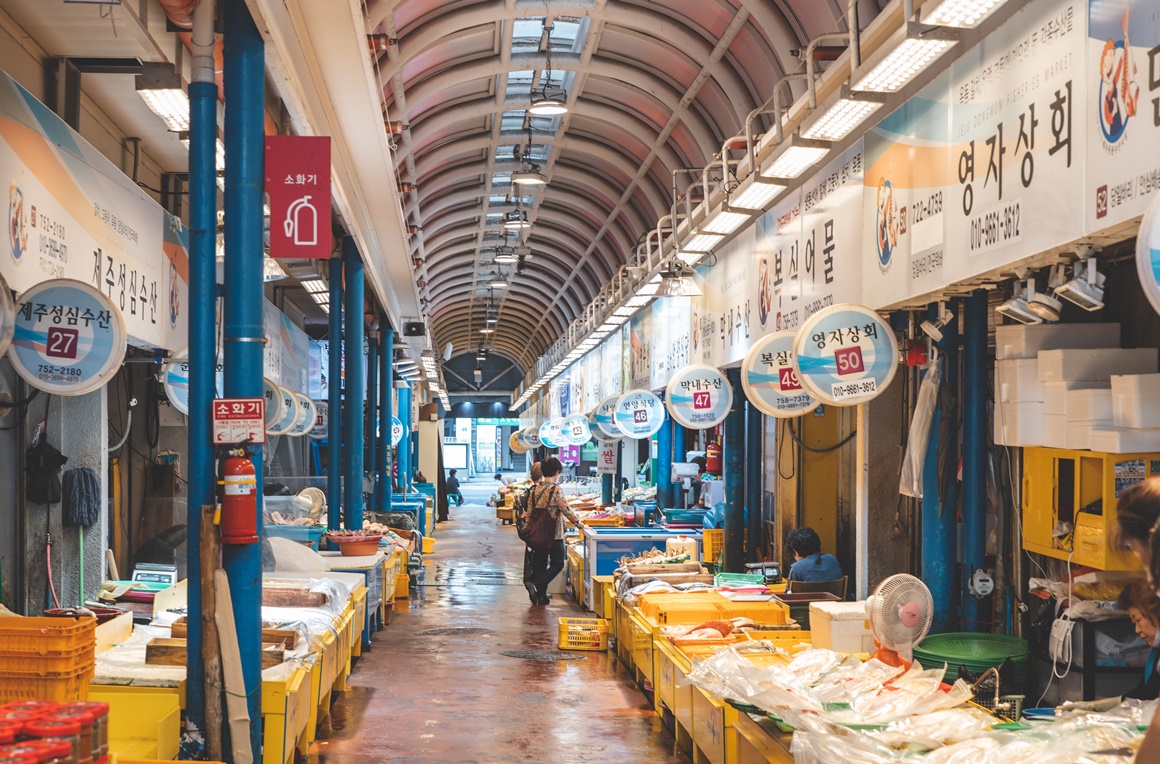 Jeju Dongmun Fish Market, the largest fish market in Jeju, was established in 1970. At the market are the kinds of fish famous in Jeju such as silver cutlassfish, abalone, and red tilefish as well as other fresh seafood caught off the coast of Jeju on the same day.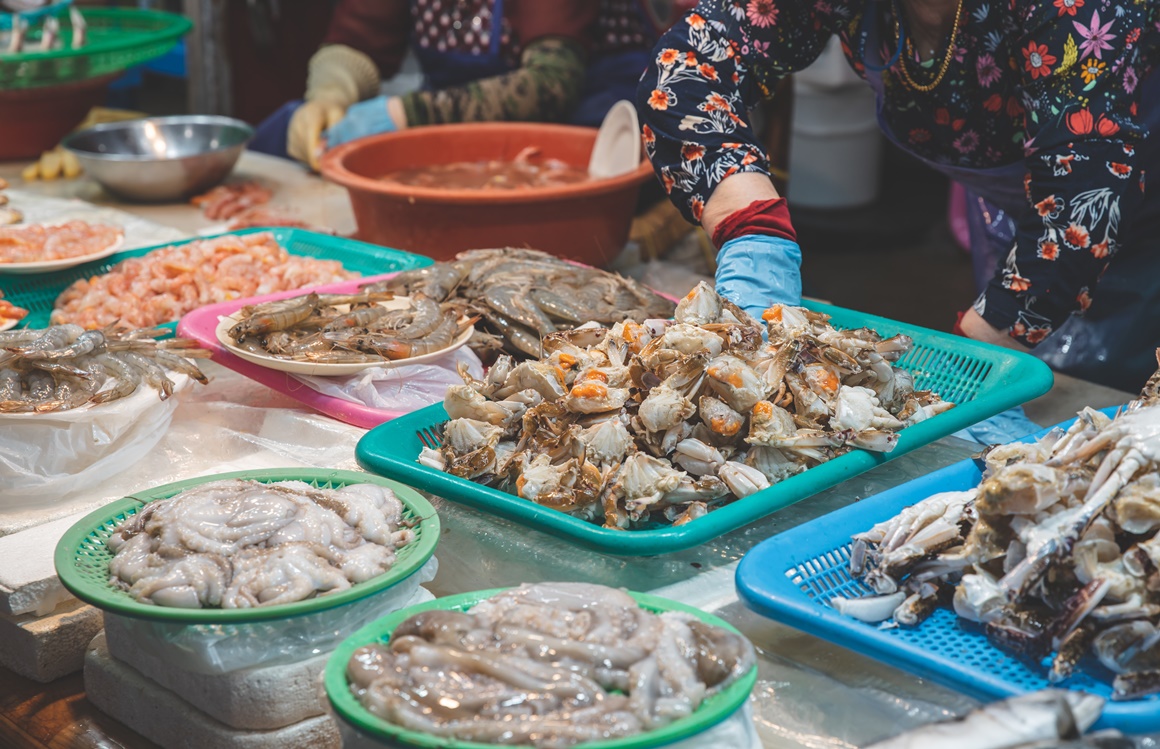 As you can check the seafood with your own eyes, you can purchase quality products at a reasonable price. Aside from seafood, you will find homemade-style salted seafood and hearty side dishes carefully prepared by the merchants. It's fun to negotiate prices with the merchants, and you can expect to experience their kind generosity.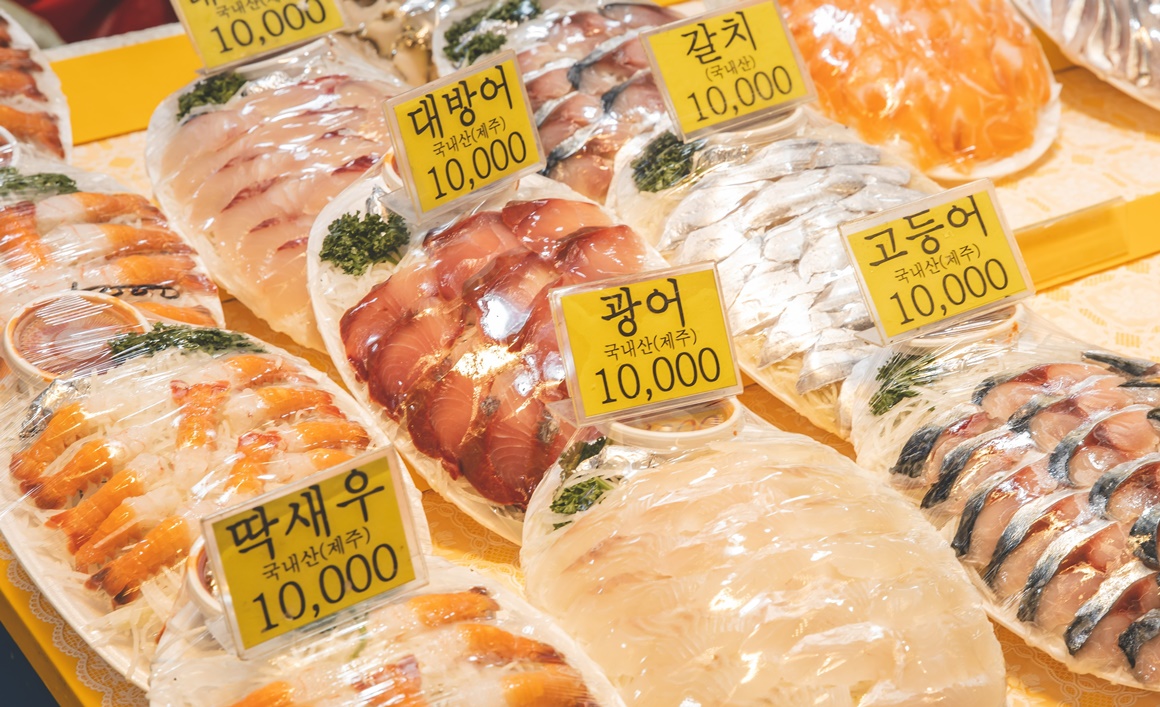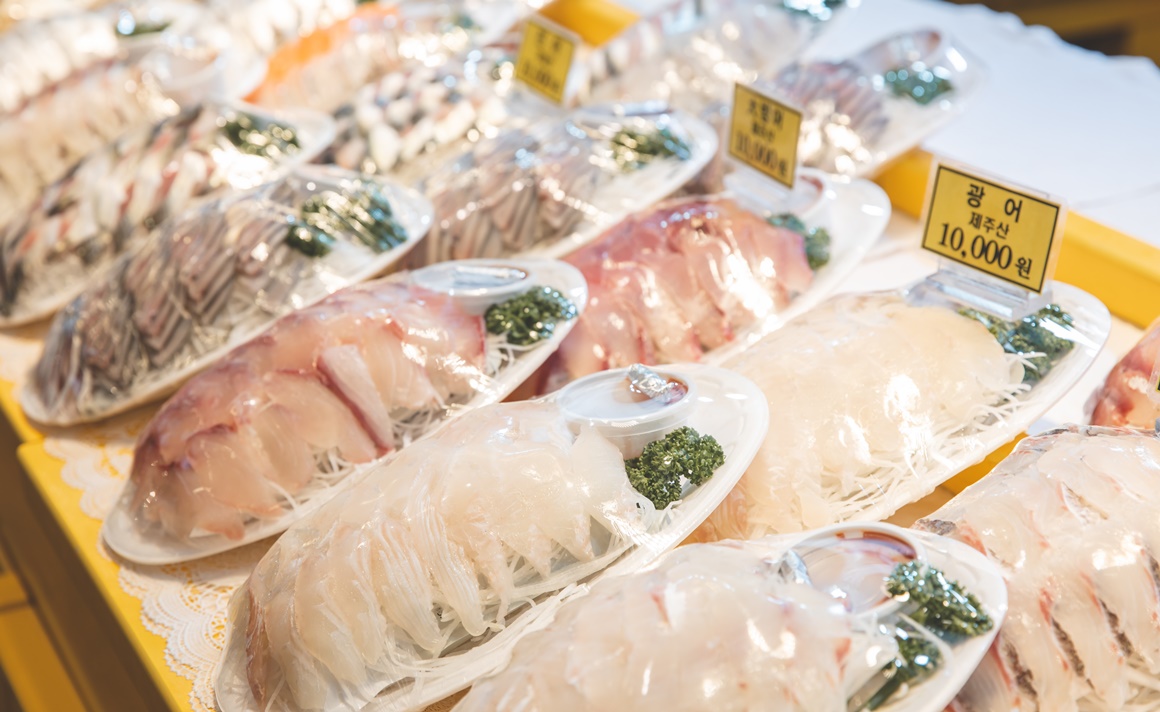 Inside the fish market are restaurants that offer personalized services. You can pick out the fish you want to have at the market and have your meal at the restaurant. It's also entertaining to watch the entire process of preparing the fish.
The very first department store in Jeju
Dongmun Market Co., Ltd.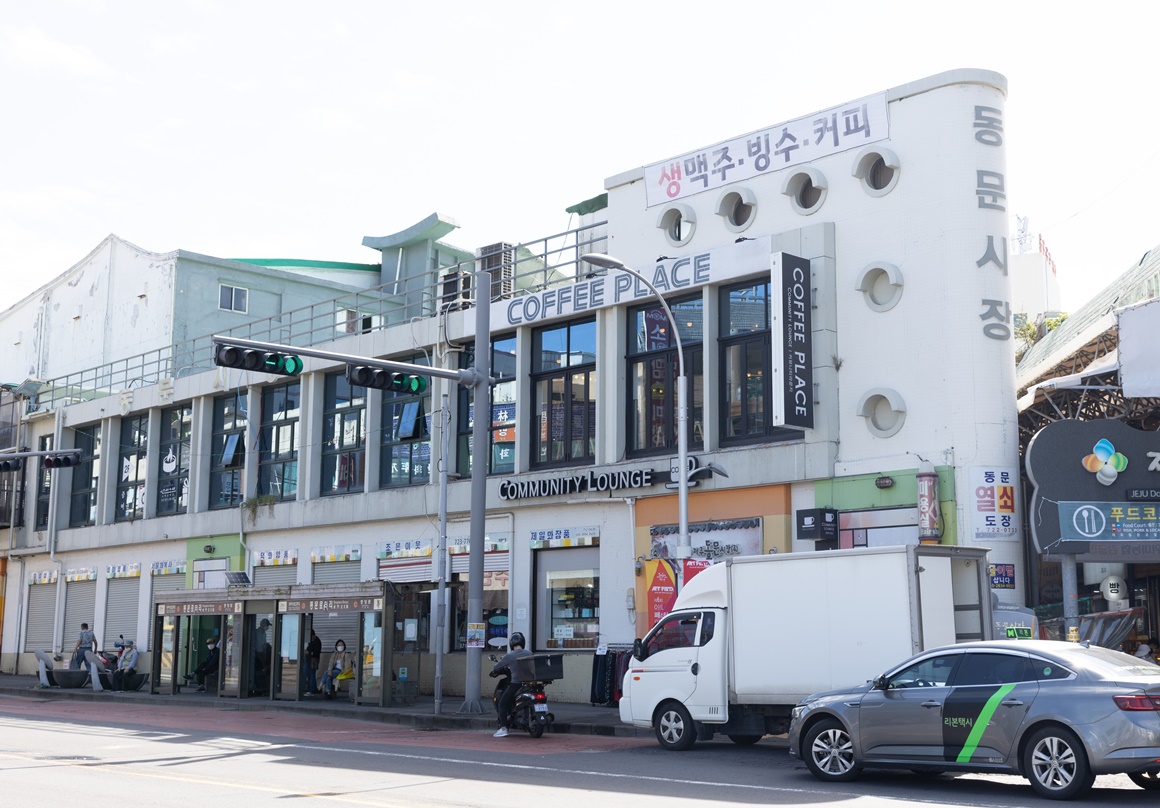 Once referred to as a department store of Jeju, Dongmun Market was first built in 1965. In 1945, just after liberation from Japanese rule, there were rows of stalls at the Dongmun Rotary, selling food, shoes, and cloth. After three large fire incidents, the merchants gathered to renovate the place in 1962, and today's building was put together. At the time, it was the largest of all commercial facilities on the island, and it's where the old Cine House theater used to be.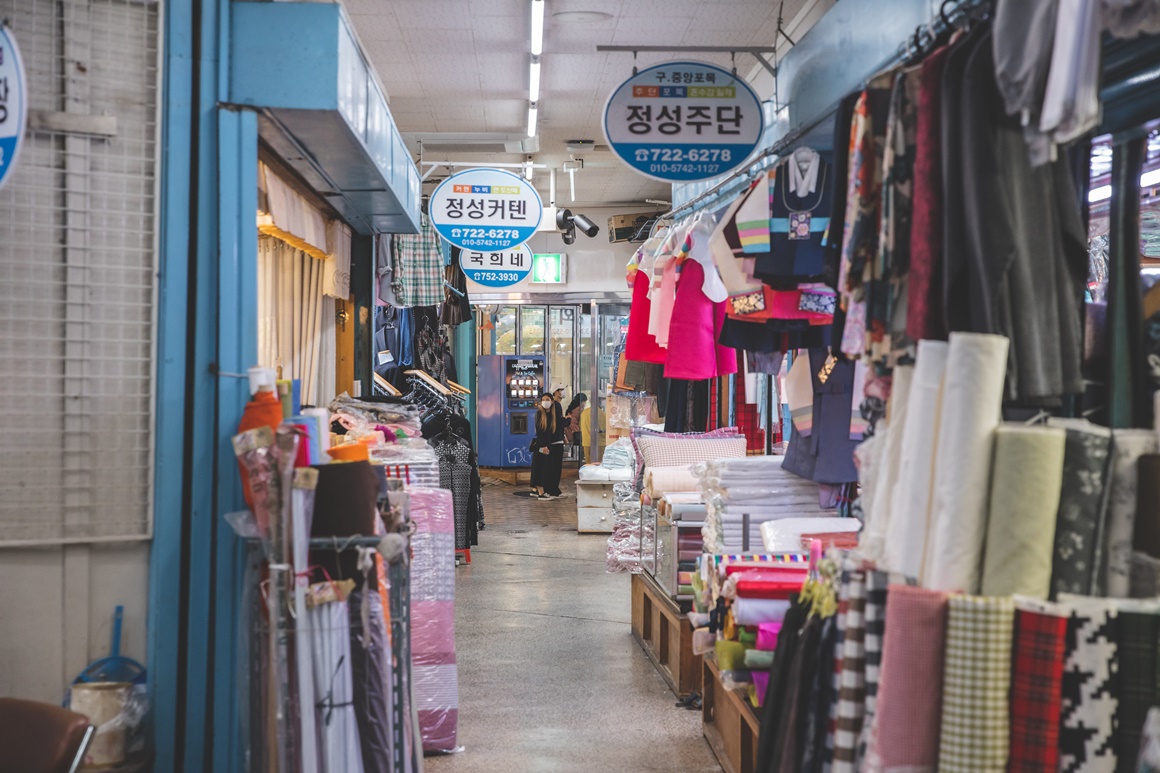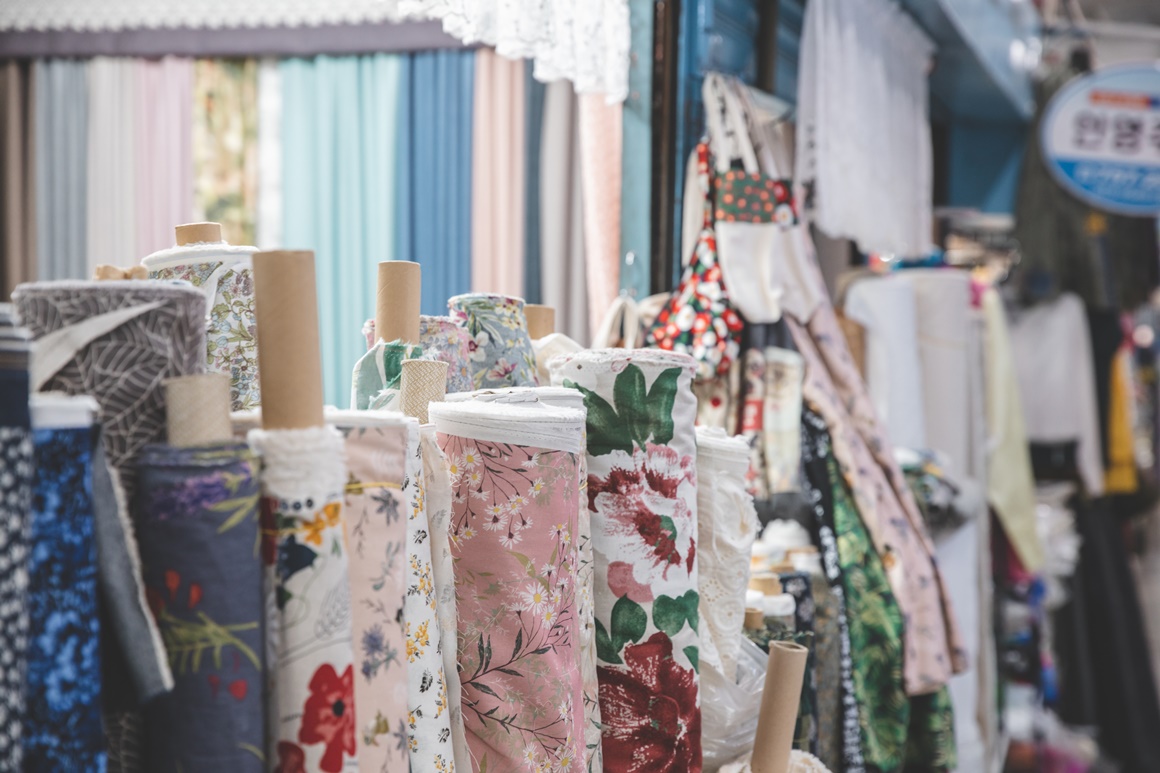 The two-story Dongmun Market mostly consists of cloth merchants selling all kinds of garot (traditional Jeju clothing), hanbok, and fabric. It's said the bride-to-be's in Jeju used to purchase wedding gifts for the groom's family here in the 1990s.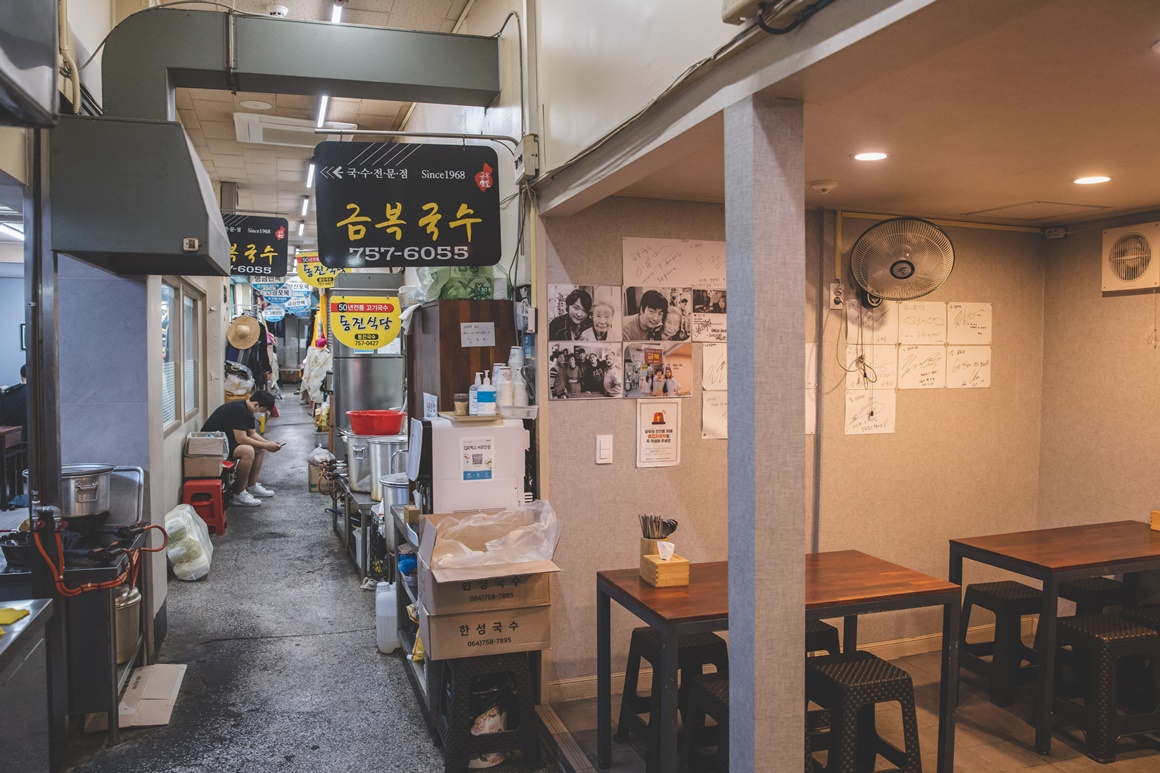 As the cloth stores revved up, the size of the market grew, and naturally, an alley of noodle restaurants formed to feed the merchants and visitors. The "noodle alley" that served as a driving force for Dongmun Market has restaurants that sell pork noodles with tender steamed pork slices, sweet and sour spicy noodles, and savory anchovy broth noodles.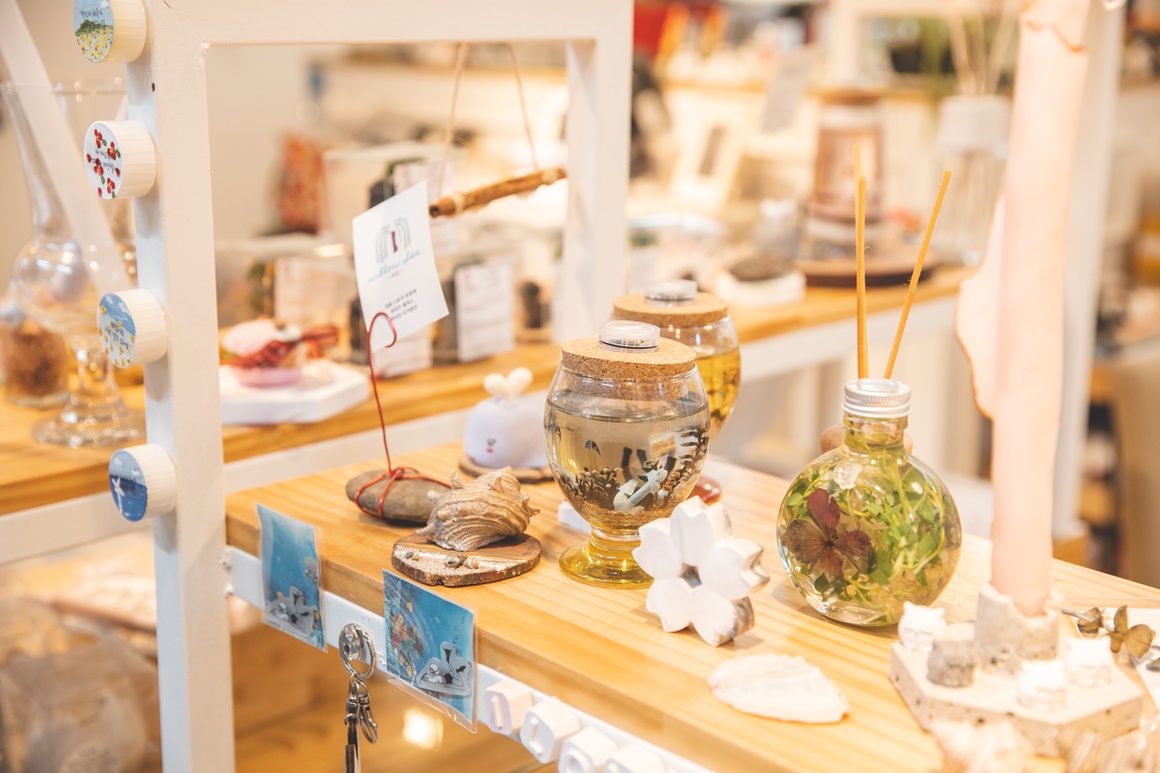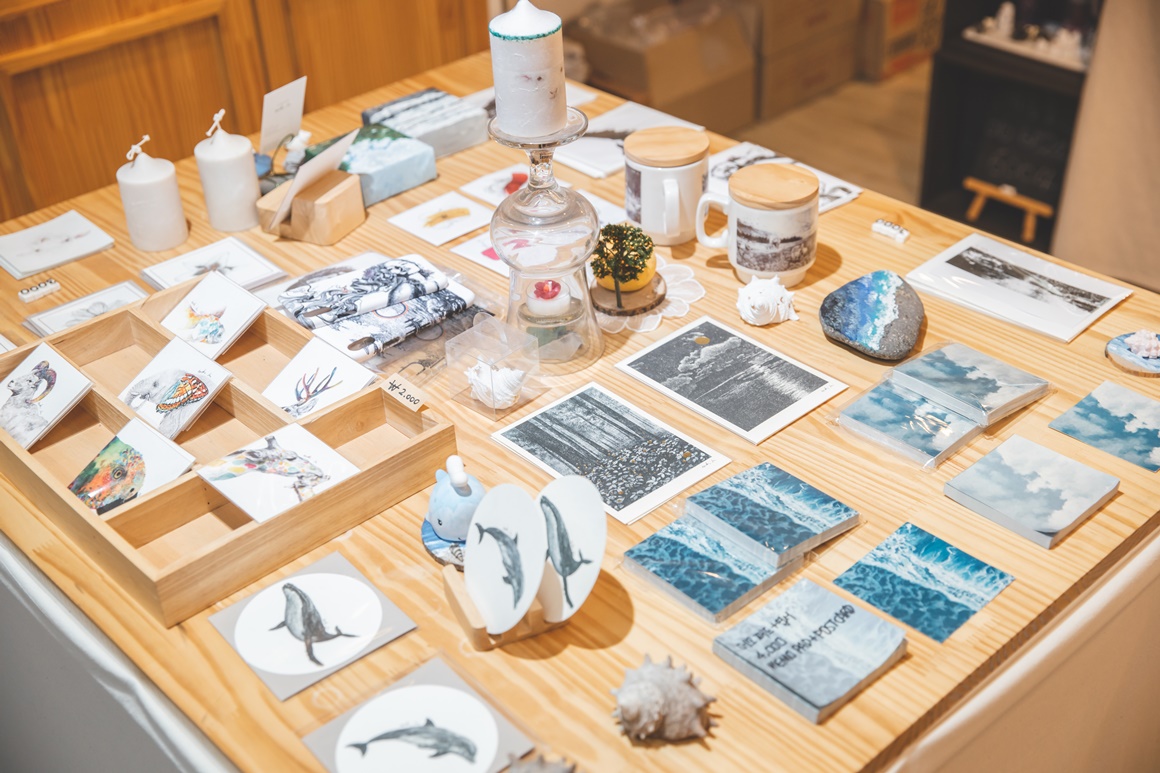 Make sure to check out the cafes, hair salons, photo studios, and prop shops on the second floor.
Address
16, Dongmun-ro, Jeju-si, Jeju-do
Contact
064-722-3284
Famous for its BBQ restaurants
Seomun Market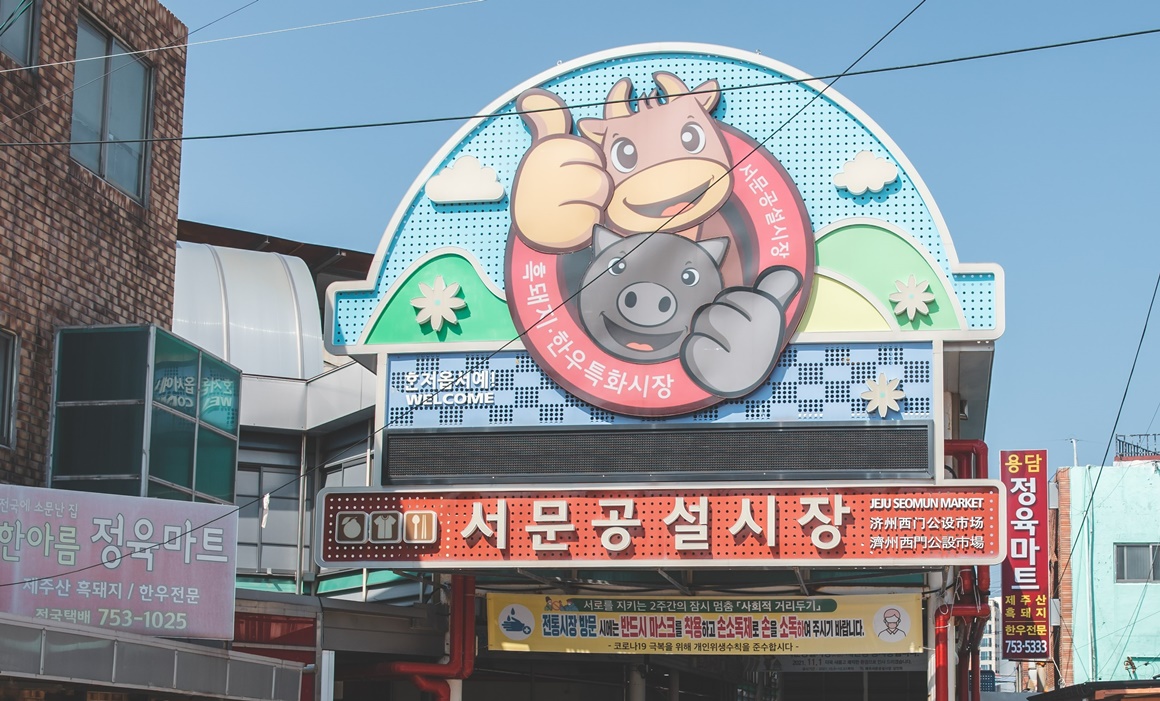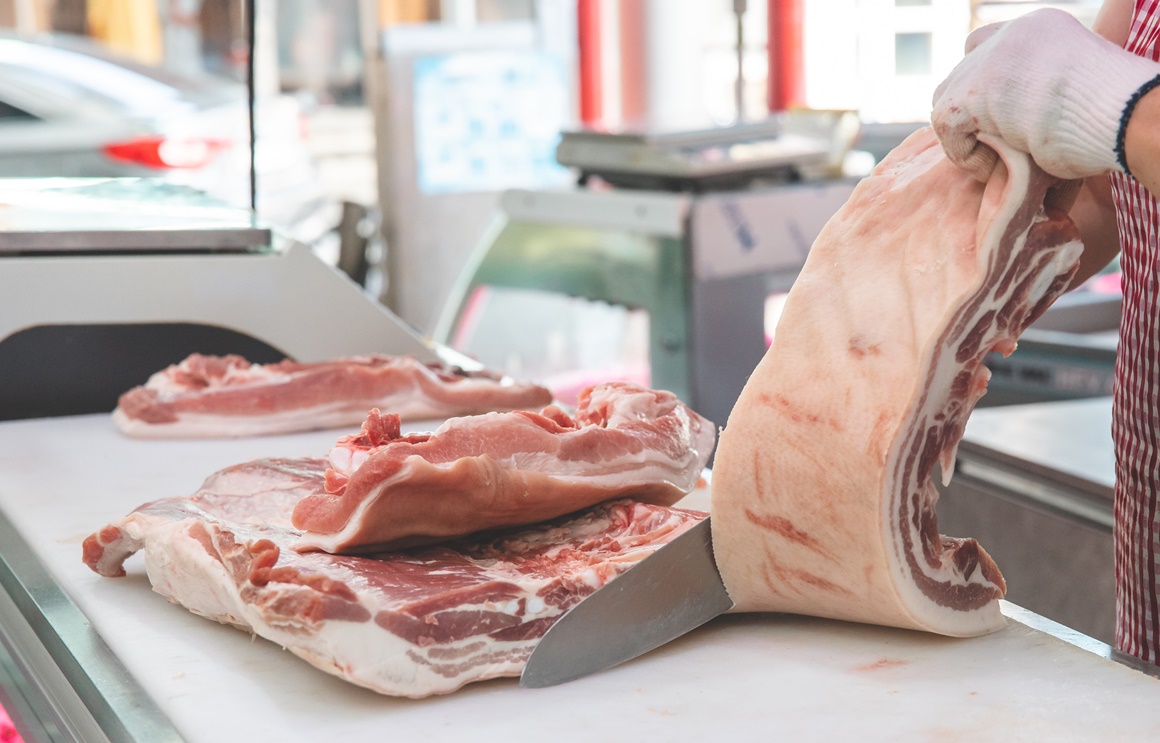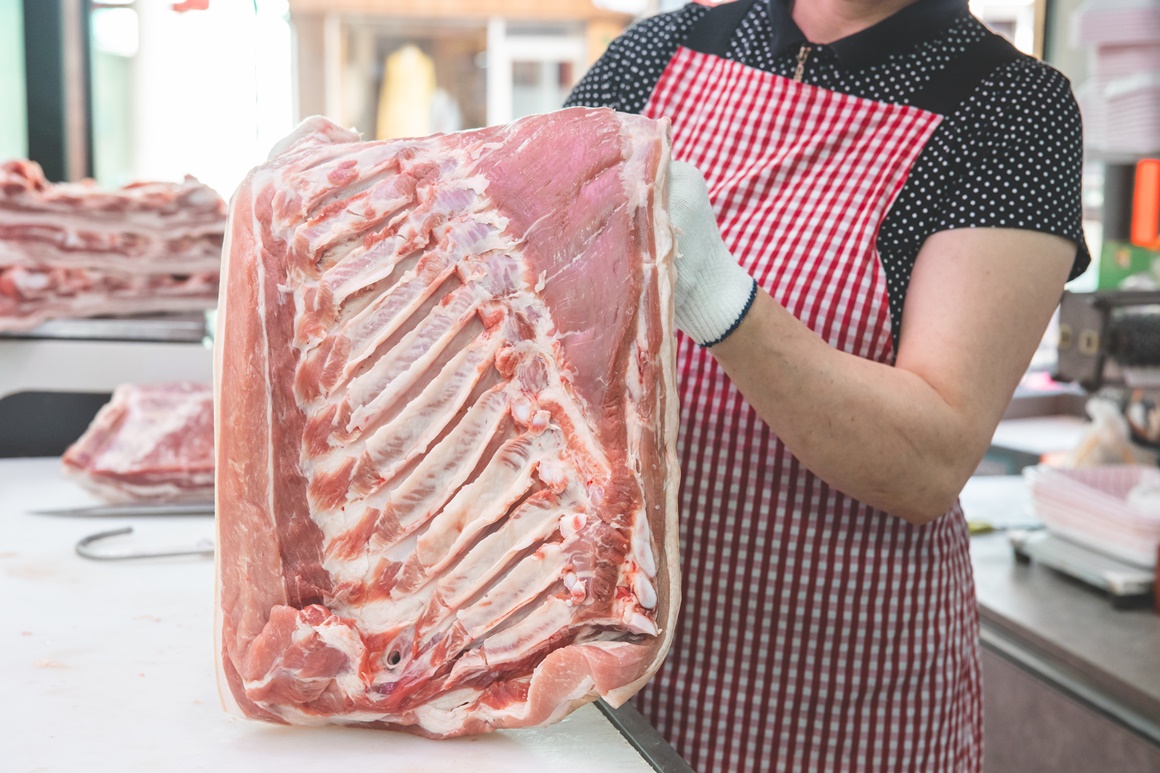 Seomun Market has about 80 stores inside and is especially famous for its livestock products and fresh meat that people say you should go to Seomun for meat. Inside the market are three fresh meat stores. Pick out and buy the cut you want at a cheap price and go to the building where barbecue restaurants are.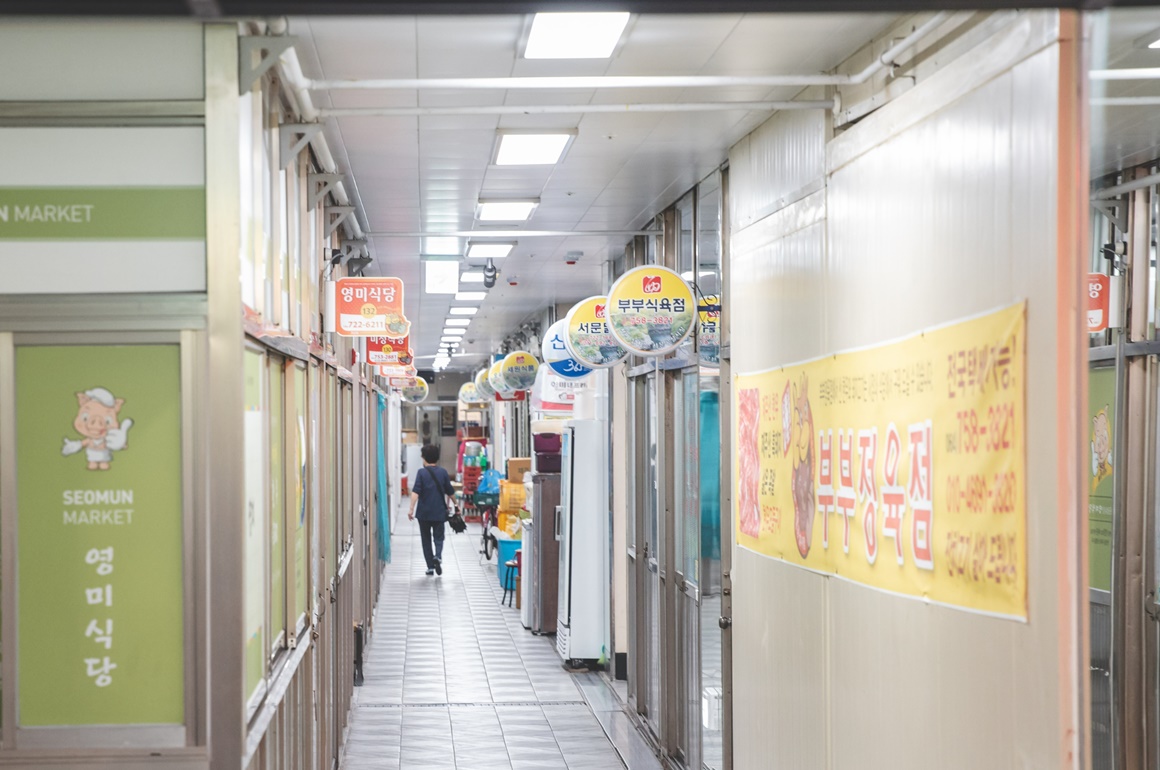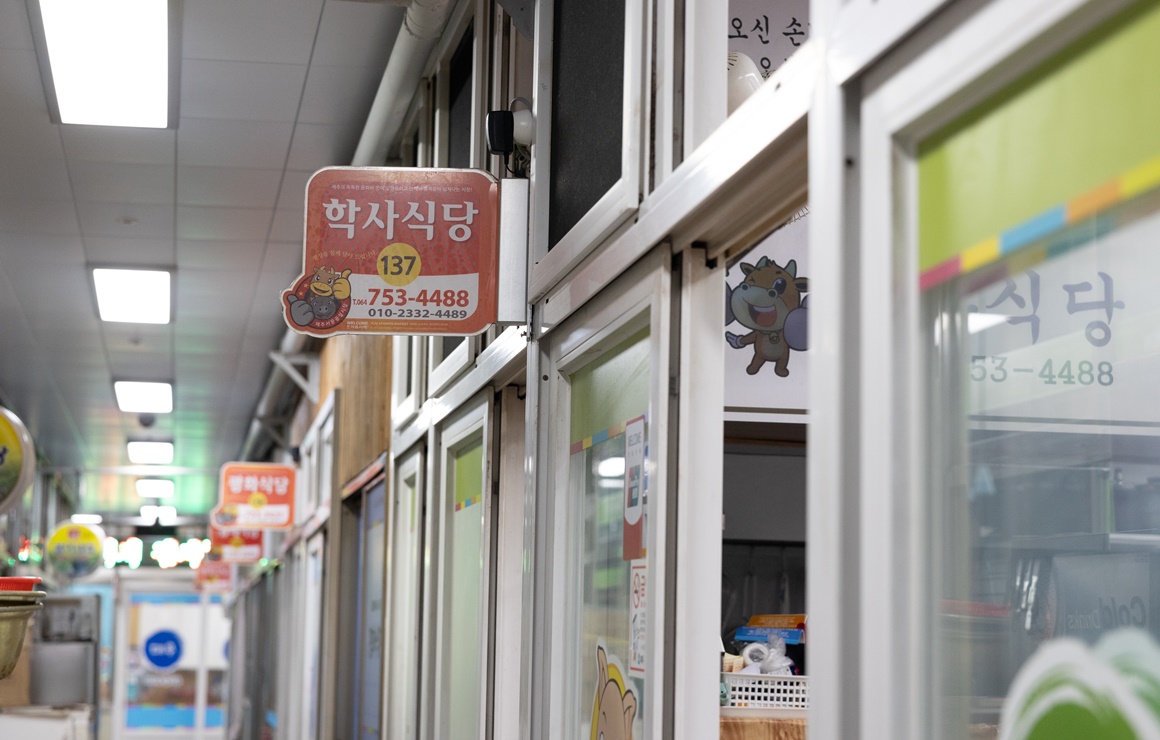 There are a total of 15 barbecue restaurants in the building, and you can pay 10,000 won at any restaurant for the table charge and enjoy the meat you have purchased. The restaurant will generously fill your table with vegetables and side dishes to savor with your barbecue.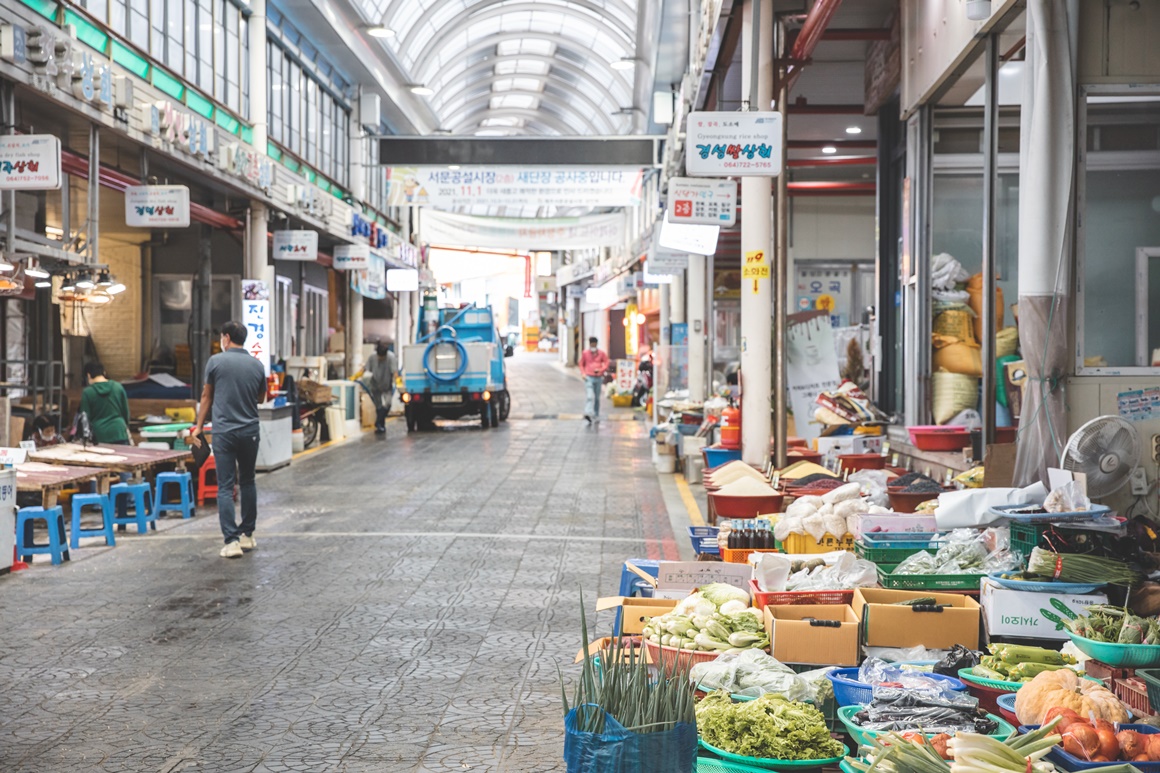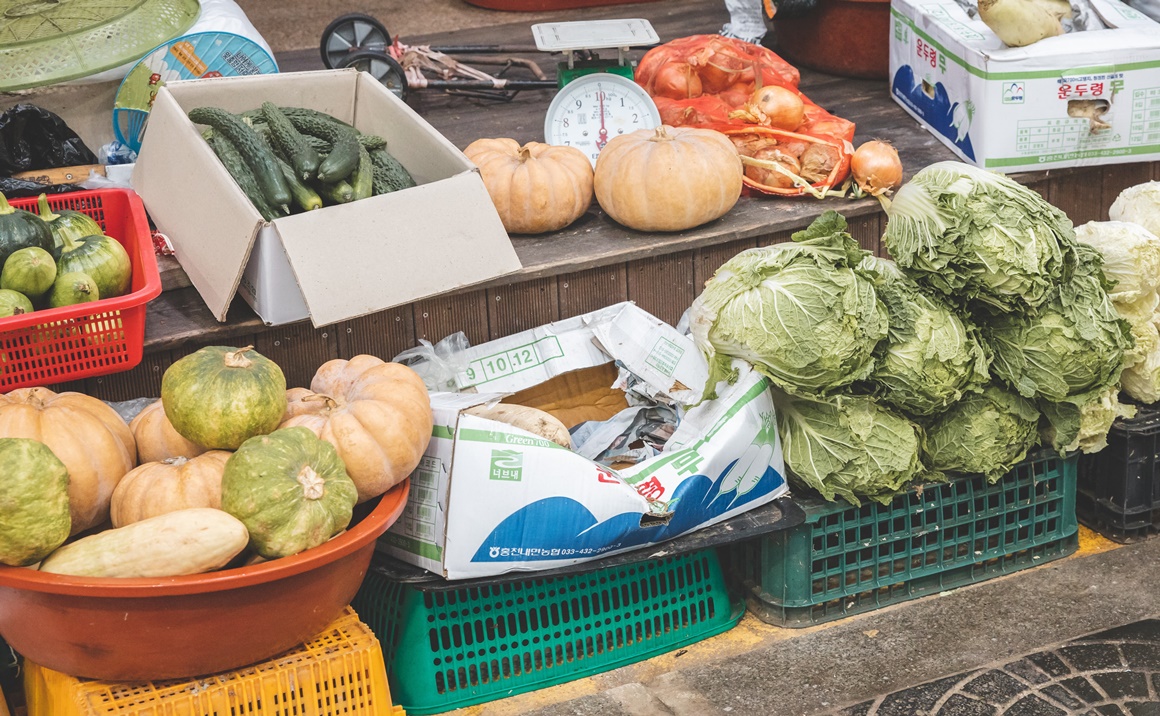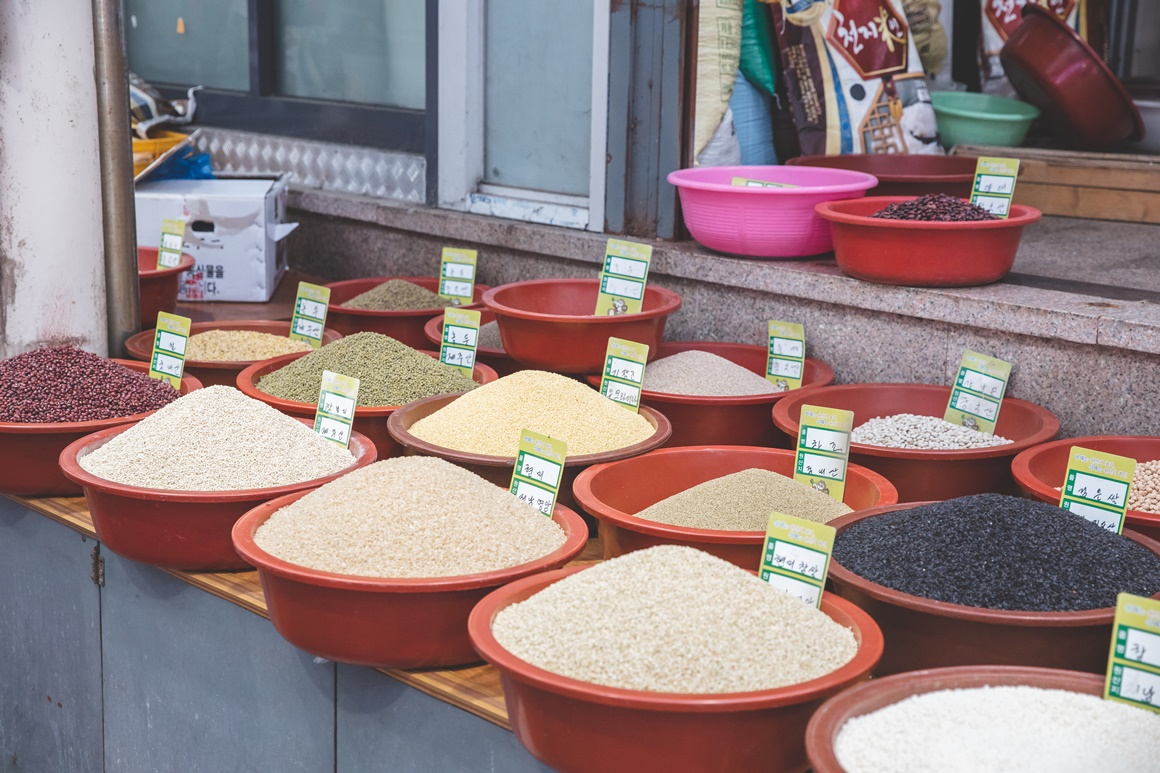 You will also find food, dried seafood, fruits, and other items at the market. The market tends to be relatively less crowded compared to other permanent markets and has an ample parking space.
Showing every characteristic one would expect out of a traditional market
Hallim Maeil Market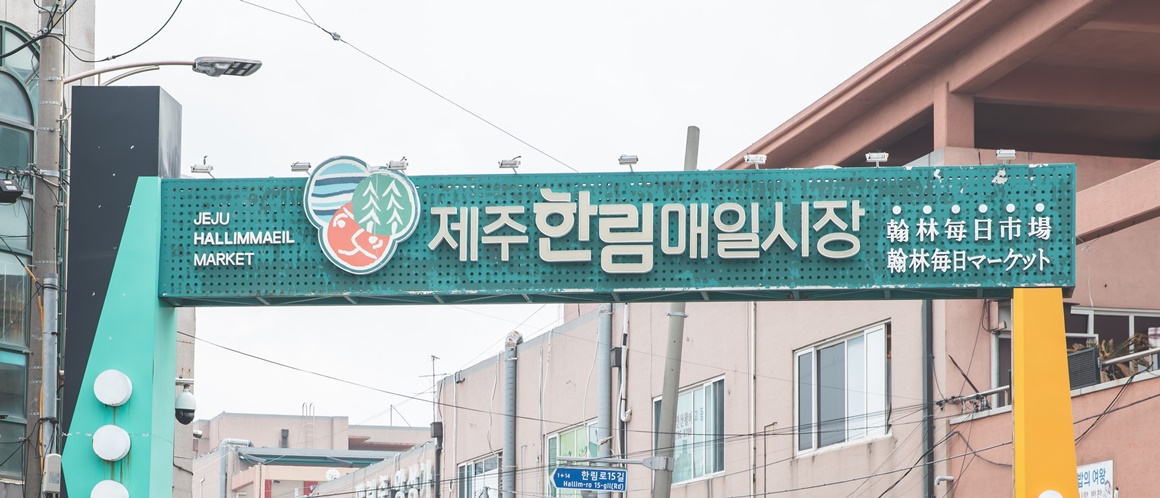 In the heart of Hallim-eup, the largest town in Jeju, is Hallim Maeil Market, a traditional market that has been standing for over 70 years. It is an old-fashioned marketplace with an arcade that allows the visitors to browse through the stores in any weather condition.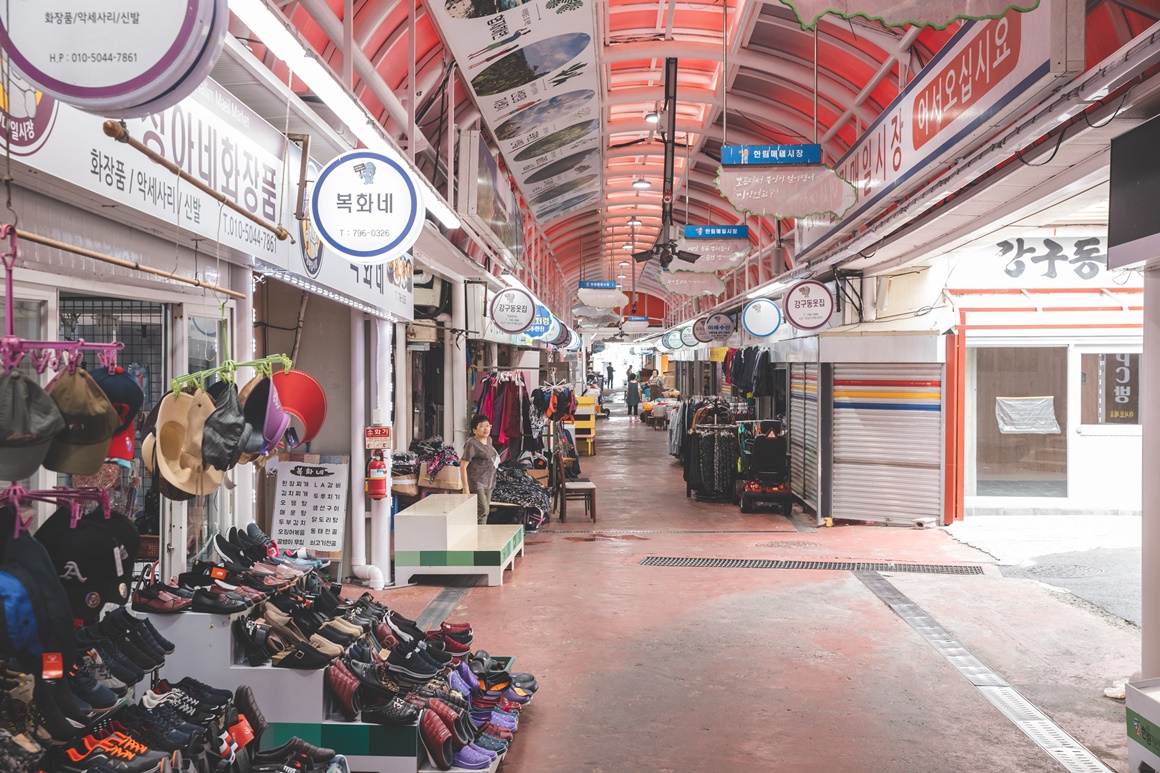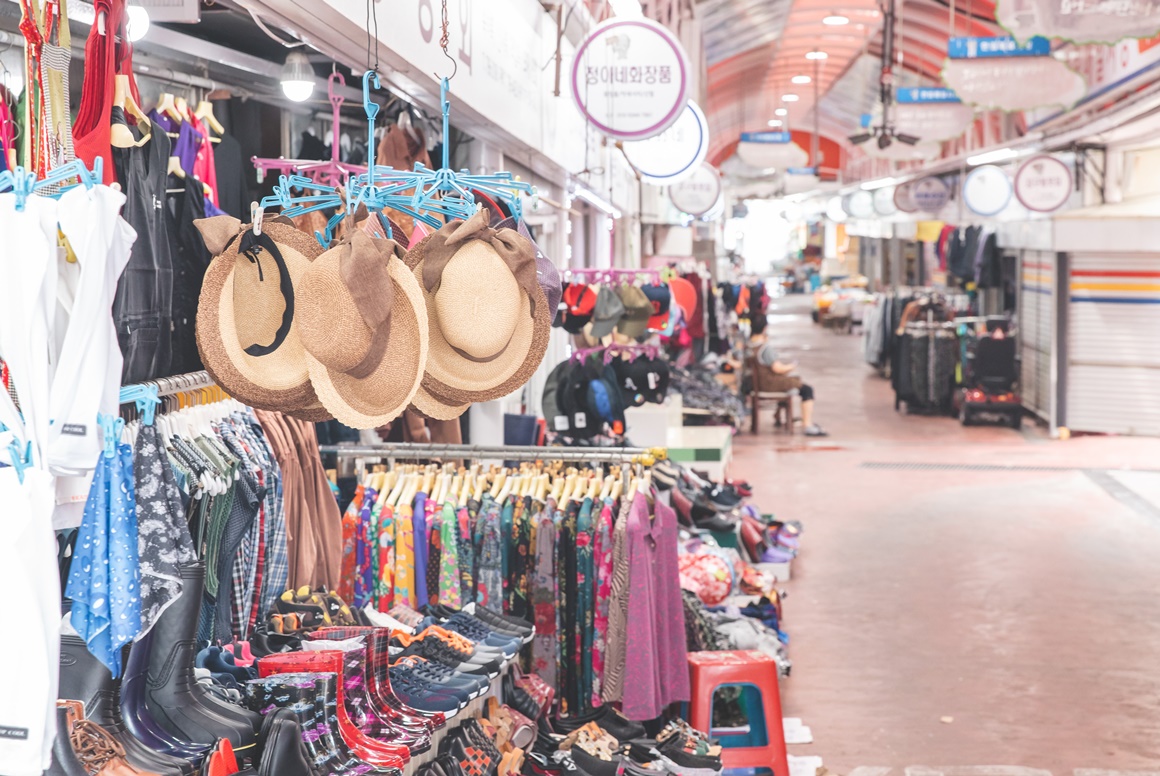 Hallim Maeil Market is showing every characteristic one would expect out of a traditional market by catering the local residents' needs for daily necessities and food. Compared to other markets, it is on a smaller side in terms of size, but you will find just about anything—agricultural products, seafood, general merchandise, clothing, and restaurants—inside. It is open late until 8 PM and is located nearby Hallim Traditional 5-day Market, which happens every five days.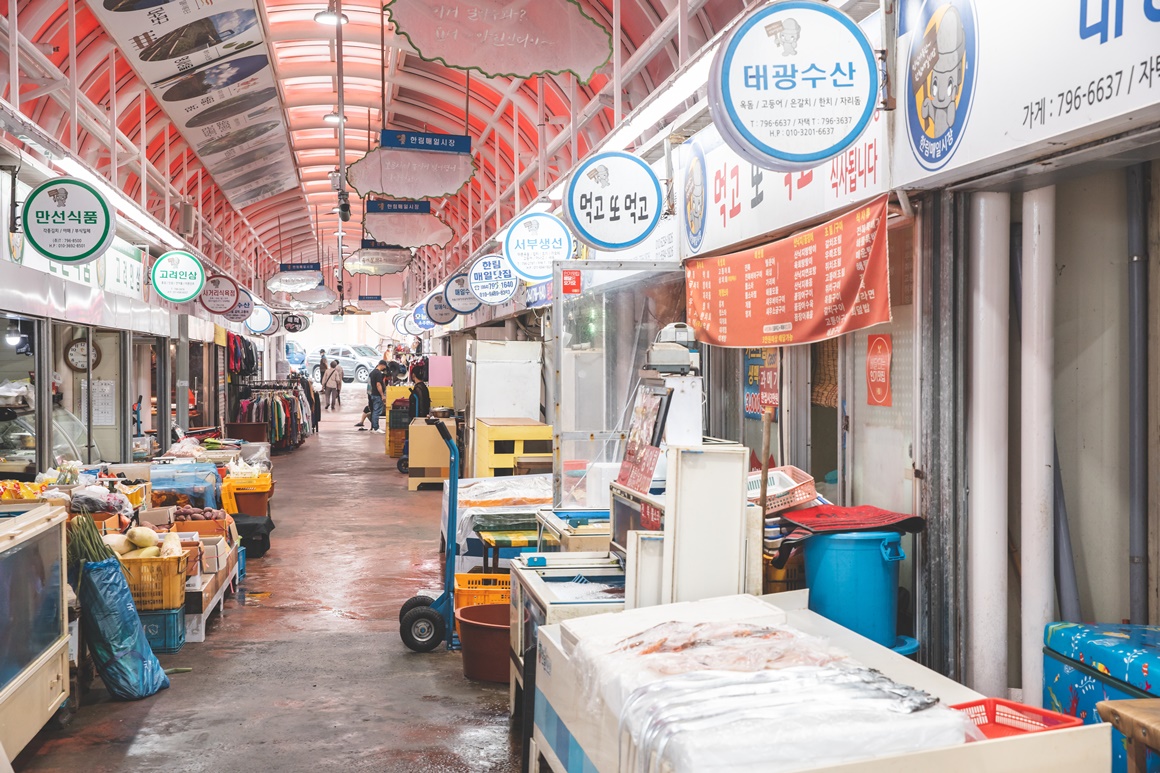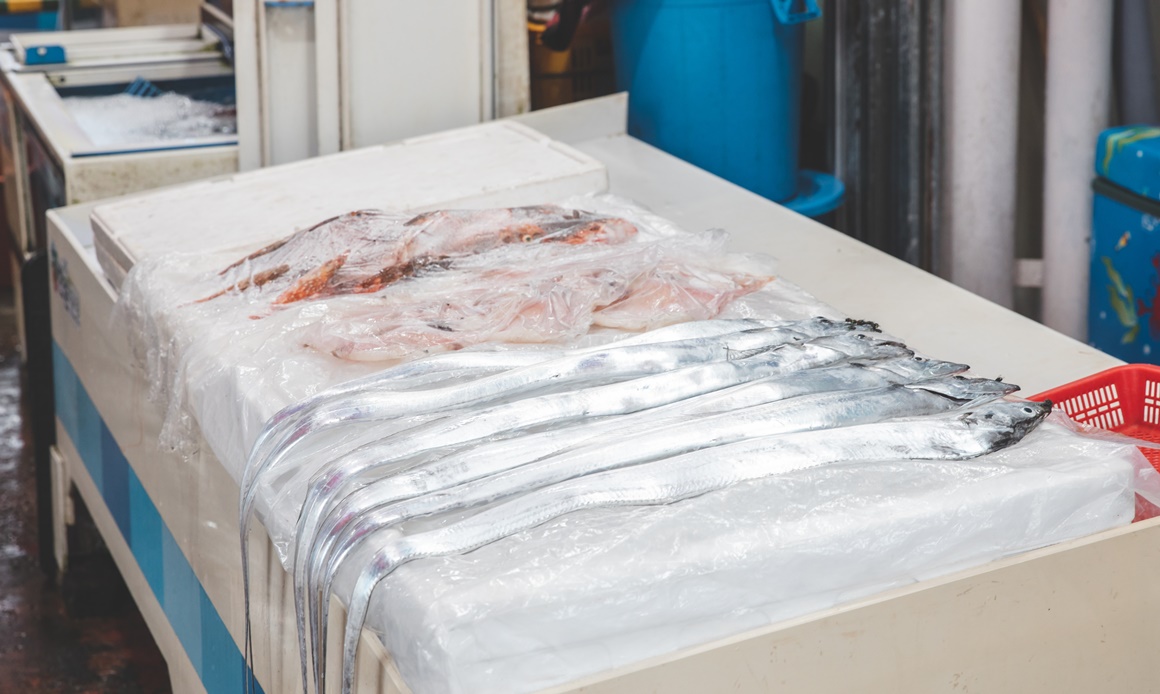 With the Hallim Port close by, you can find fresh seasonal seafood caught on the day at a reasonable price. In addition, there is a section for food offering simple snacks, meals, rice soups, jokbal (braised pig's feet), and fried chicken to dine in or get it to go. It's also where fishermen and merchants come in after work to fill their stomachs.
Famous for the Jeju-style traditional Korean sausage
Boseong Market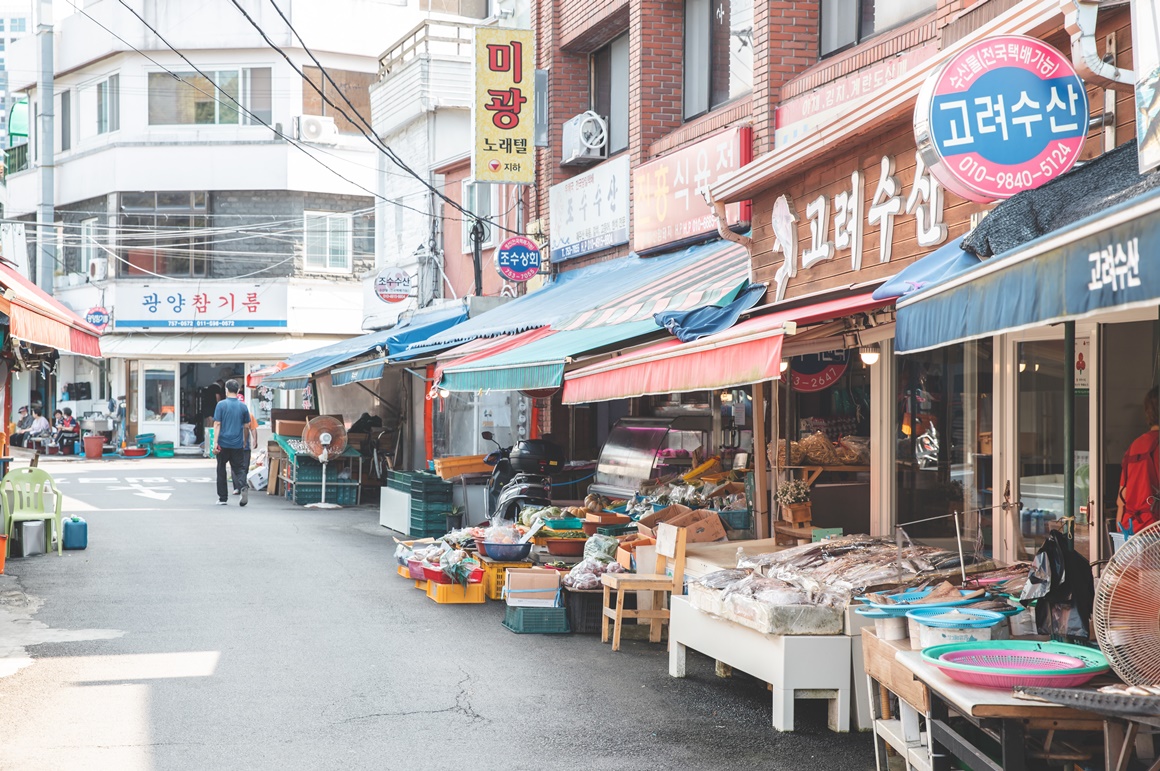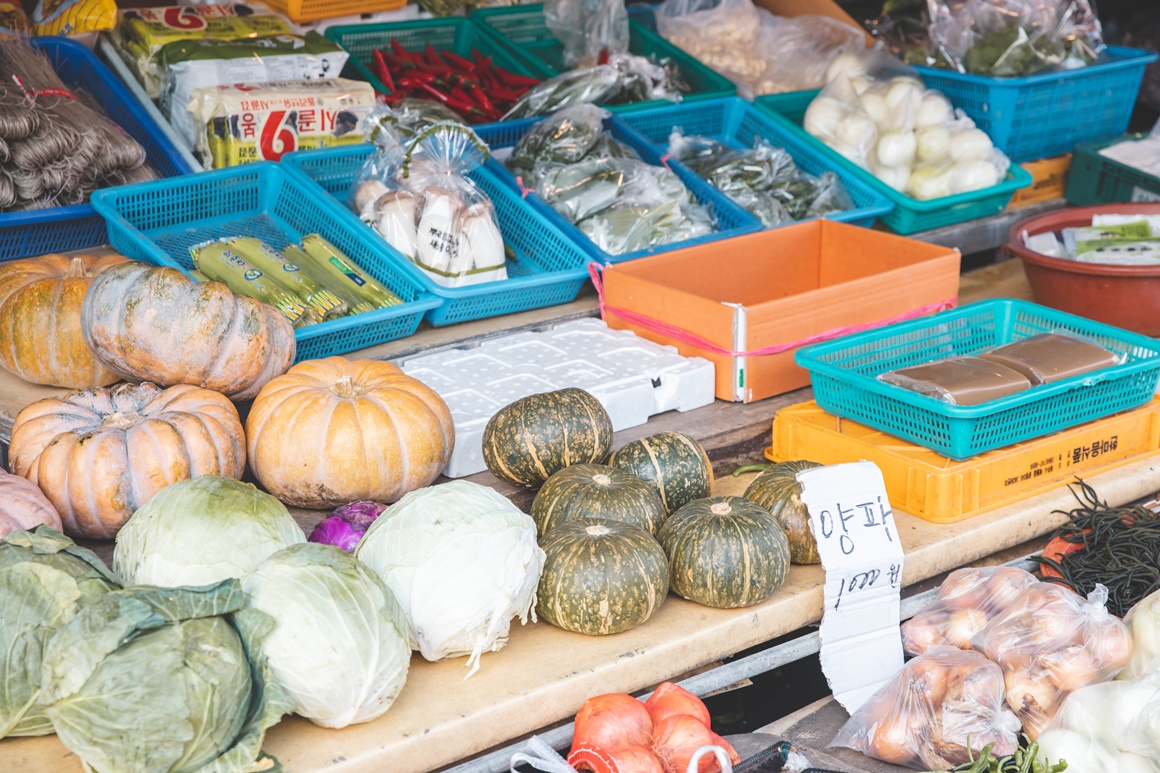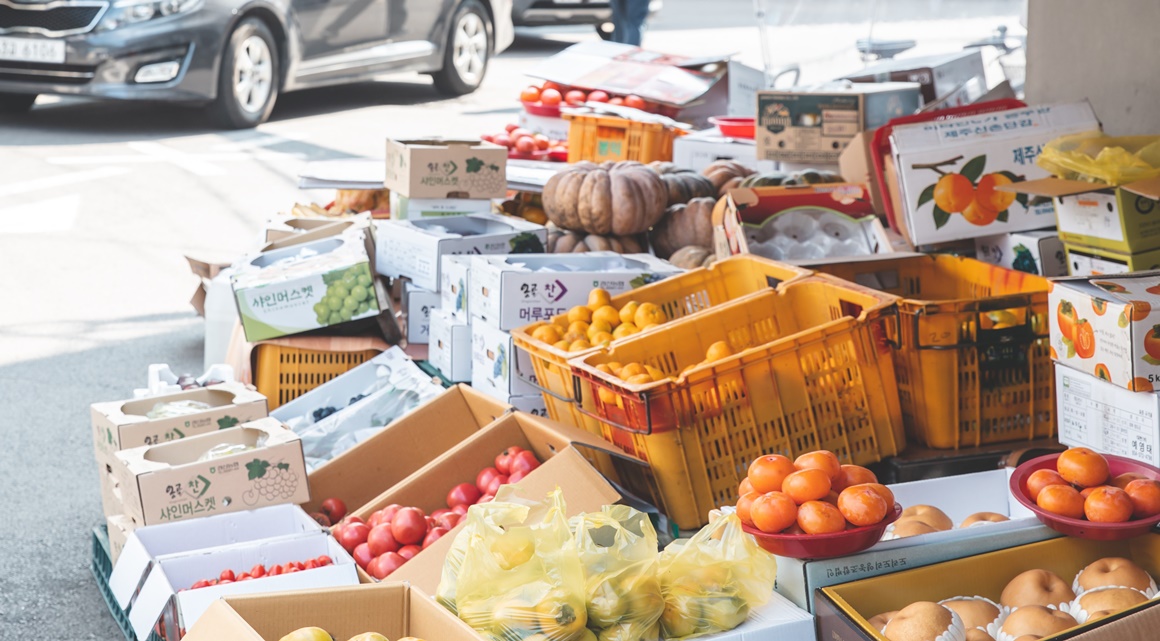 Opened in 1972 in the old city center of Jeju, Boseong Market has remained open for the past 50 years. It's a place where you can feel the unique friendly atmosphere and peek at the lives of the merchants in Jeju. Things like how they dry red tilefish and extract perilla oil are fascinating to watch. Inside Boseong Market are all types of stores including butchers, seafood stores, dried fisheries, bakeries, rice cake stores, and even clothing alteration shops.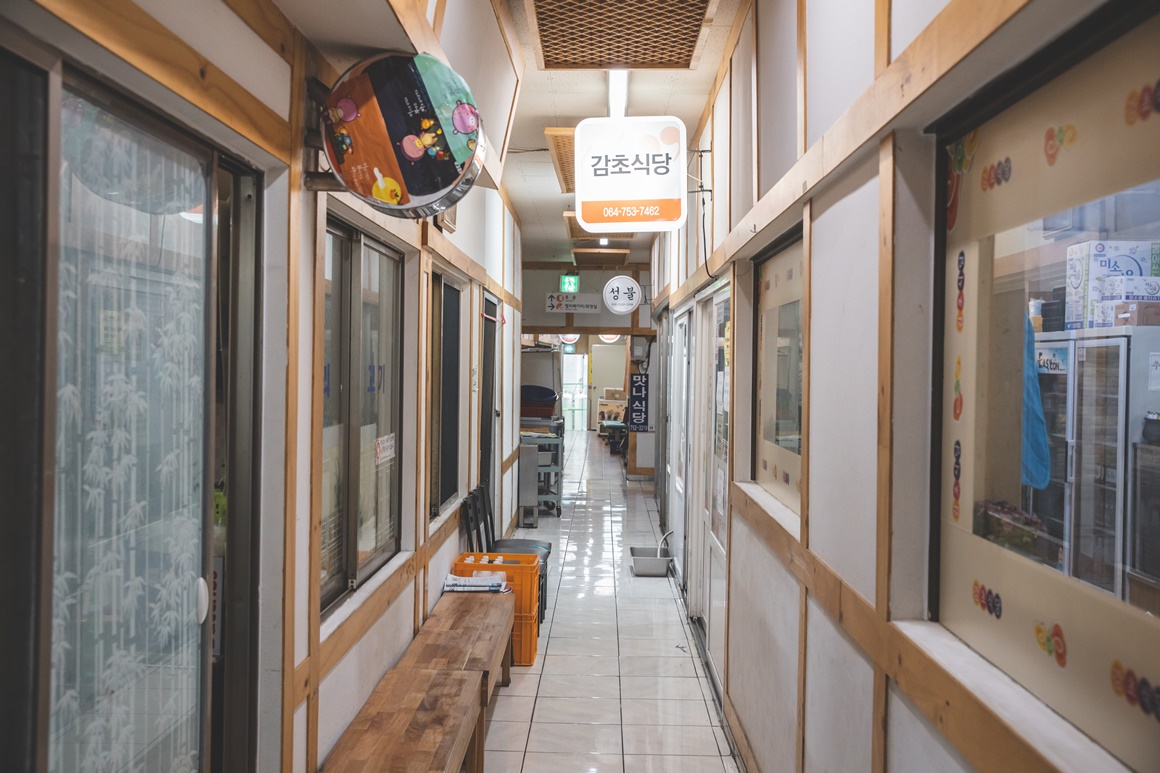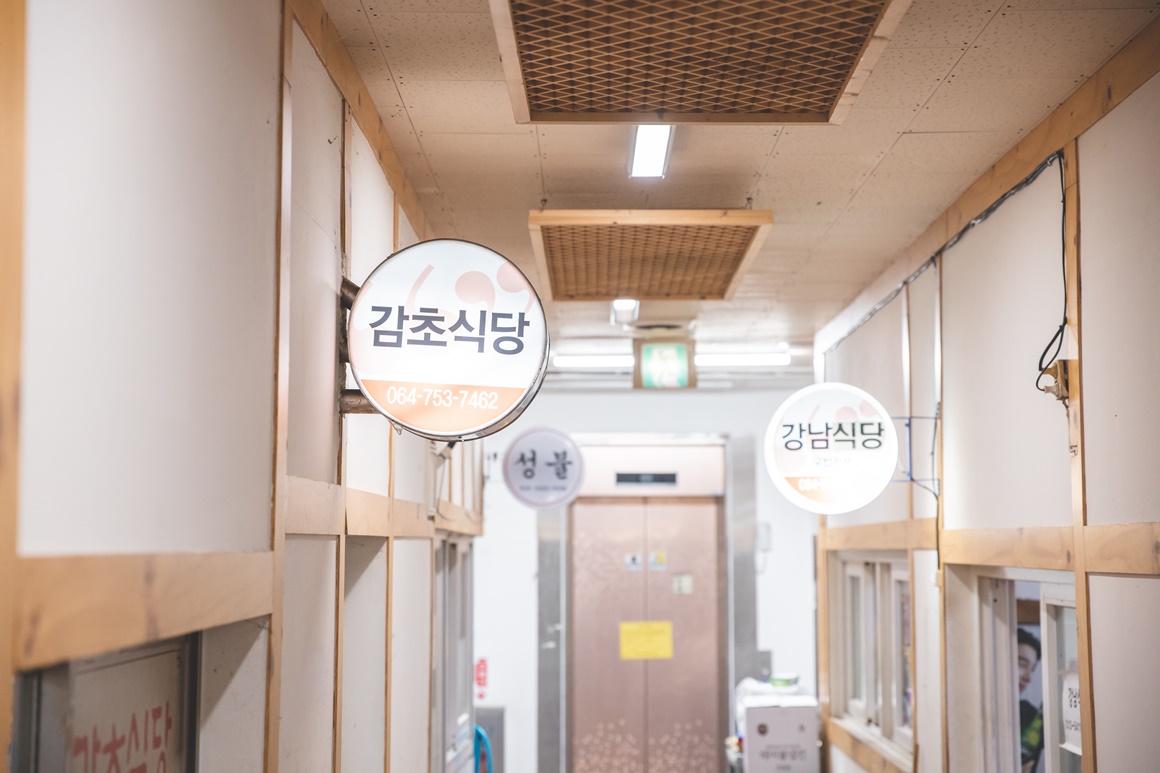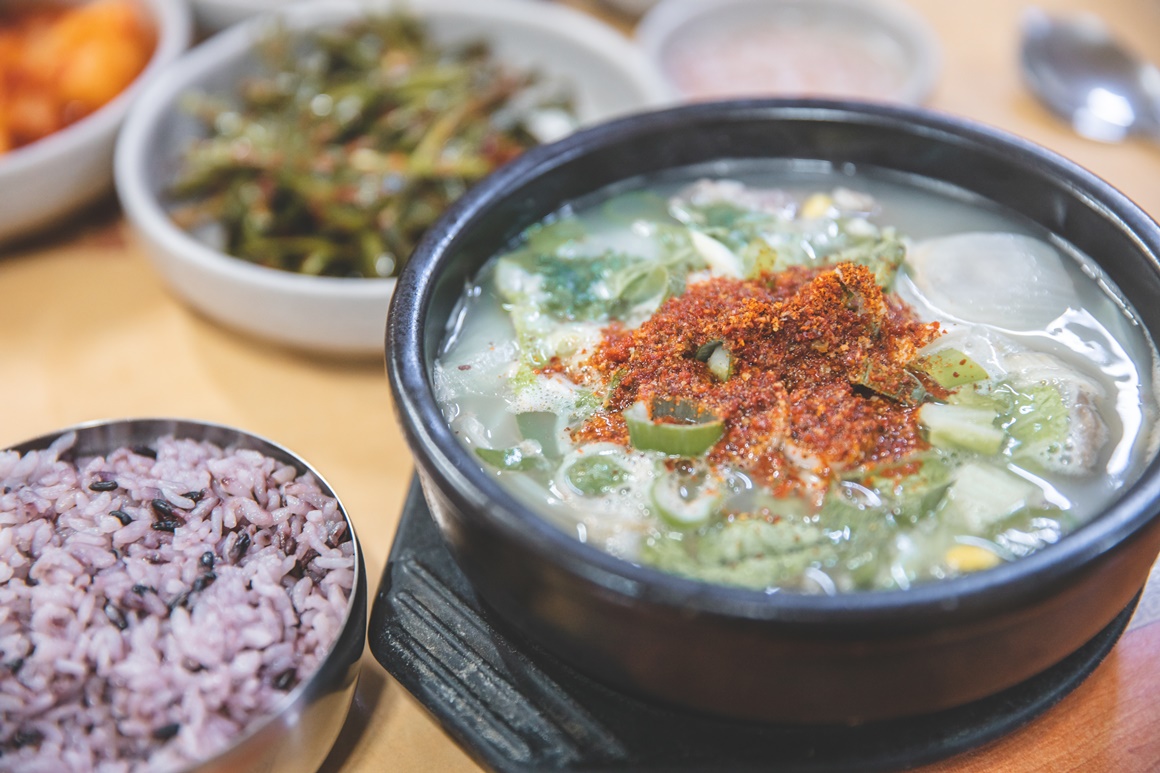 There is also plenty of food, which shouldn't be missed at a marketplace. The best menu to try at Boseong Market is the Jeju-style traditional Korean sausage (or sundae). Inside the building with one restaurant next to another are mostly sundae places, forming the sundae alley. Unlike the usual sundae made of vegetables and glass noodles, the Jeju-style sundae is made of buckwheat, glutinous rice, and pig blood, boasting its chewy texture outside and soft and savory flavor inside. Each restaurant cooks with its unique recipe and you will find different sundae-based menus including sundae and rice soup, assorted sundae platter, and sundae noodles.
The mecca of shopping
Jungang Underground Shopping Center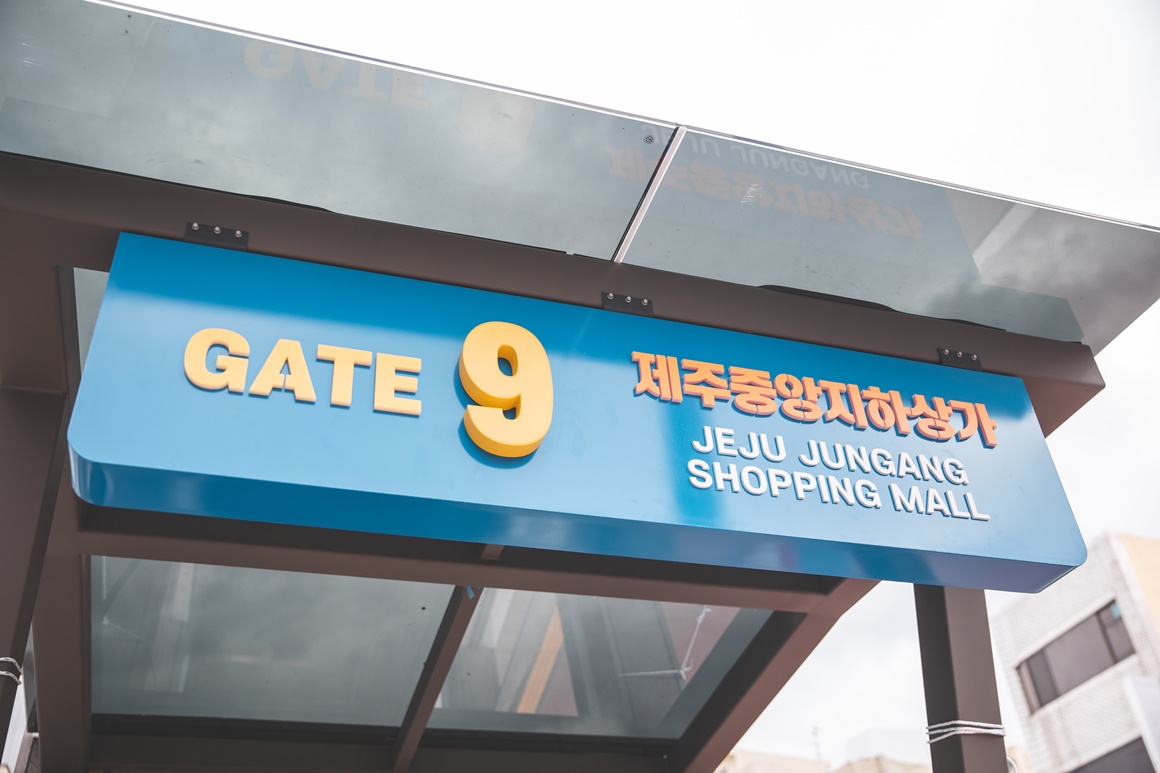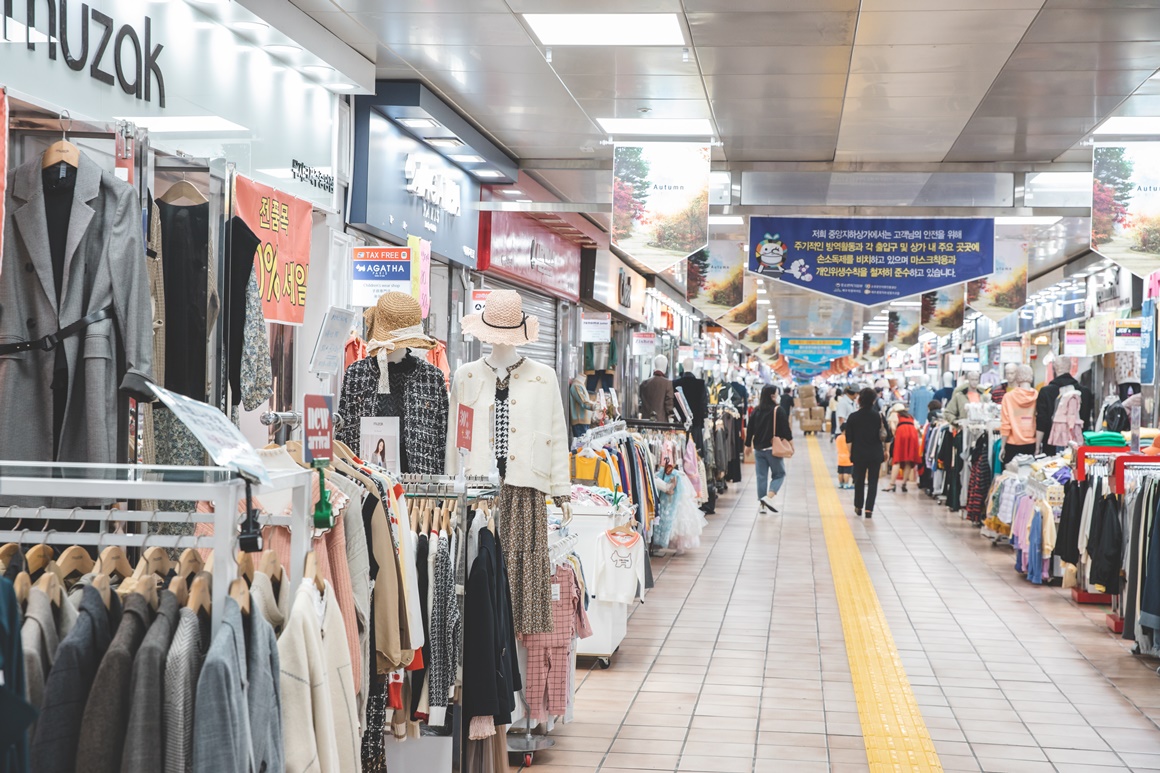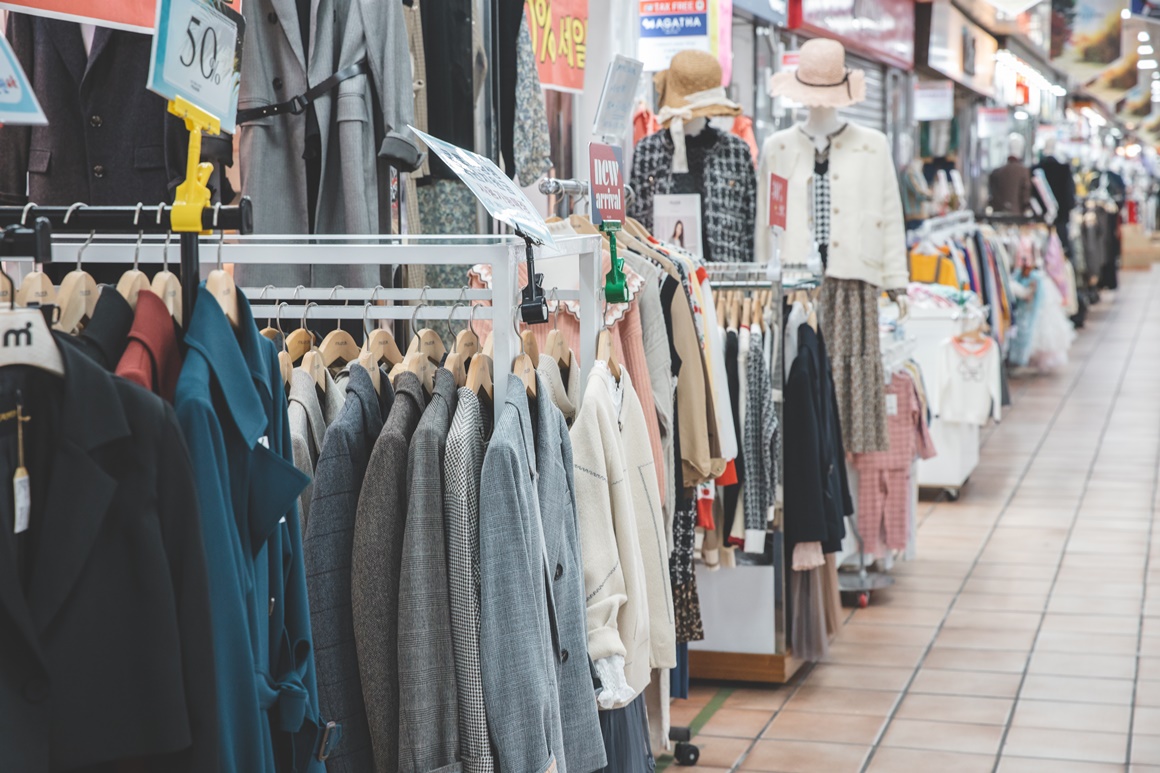 Jungang Underground Shopping Center, the only underground shopping center in Jeju, is the mecca of shopping, full of things to see, eat, and buy. An underground shopping center is something you see often inland as there are subways, but it is the only underground shopping center in Jeju. There are a total of 12 entrances, starting from where Dongmun Traditional Market is and ending at Gwandeokjeong Pavilion. The underground shopping center is almost 10,000m2 in size and has about 300 stores, which means you can sightsee, experience the local culture, and shop all at once.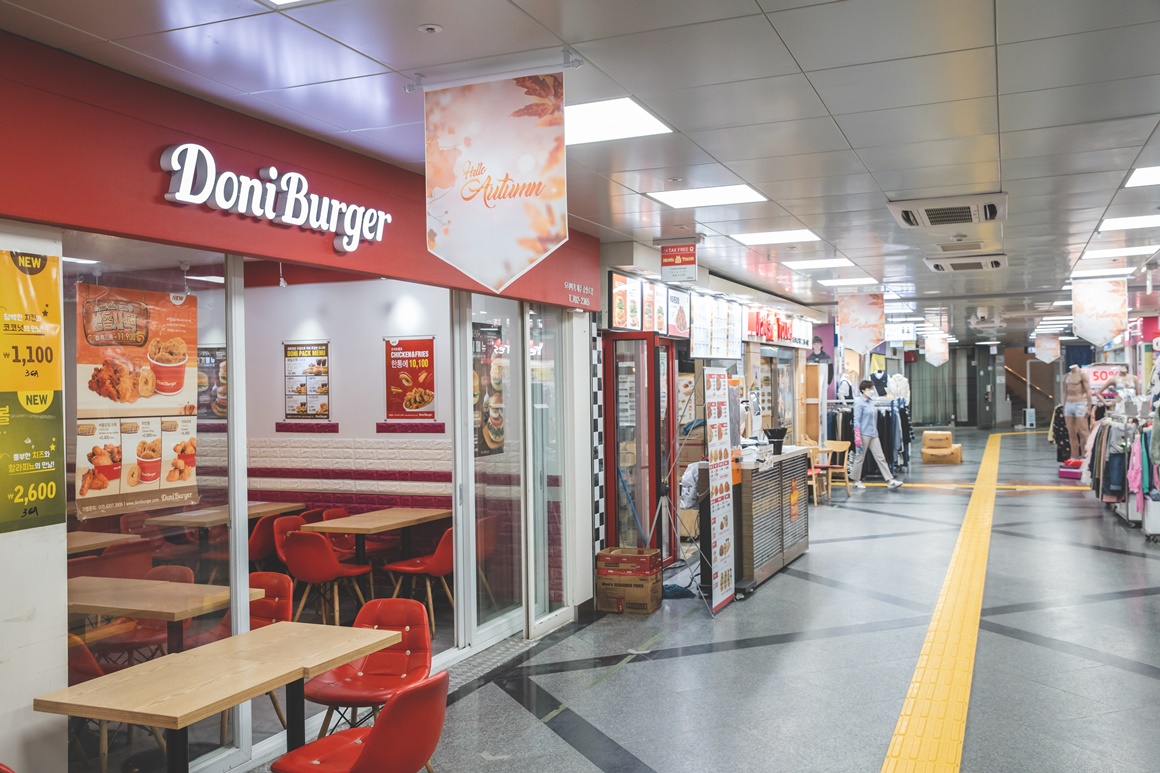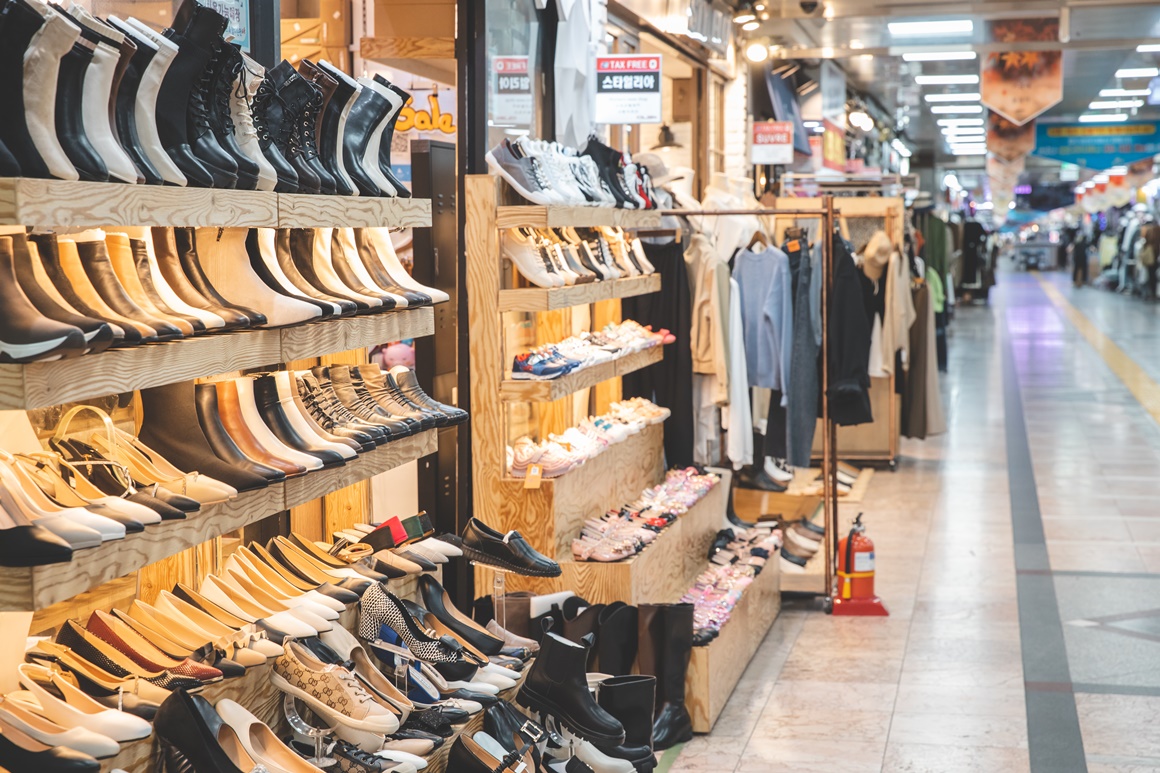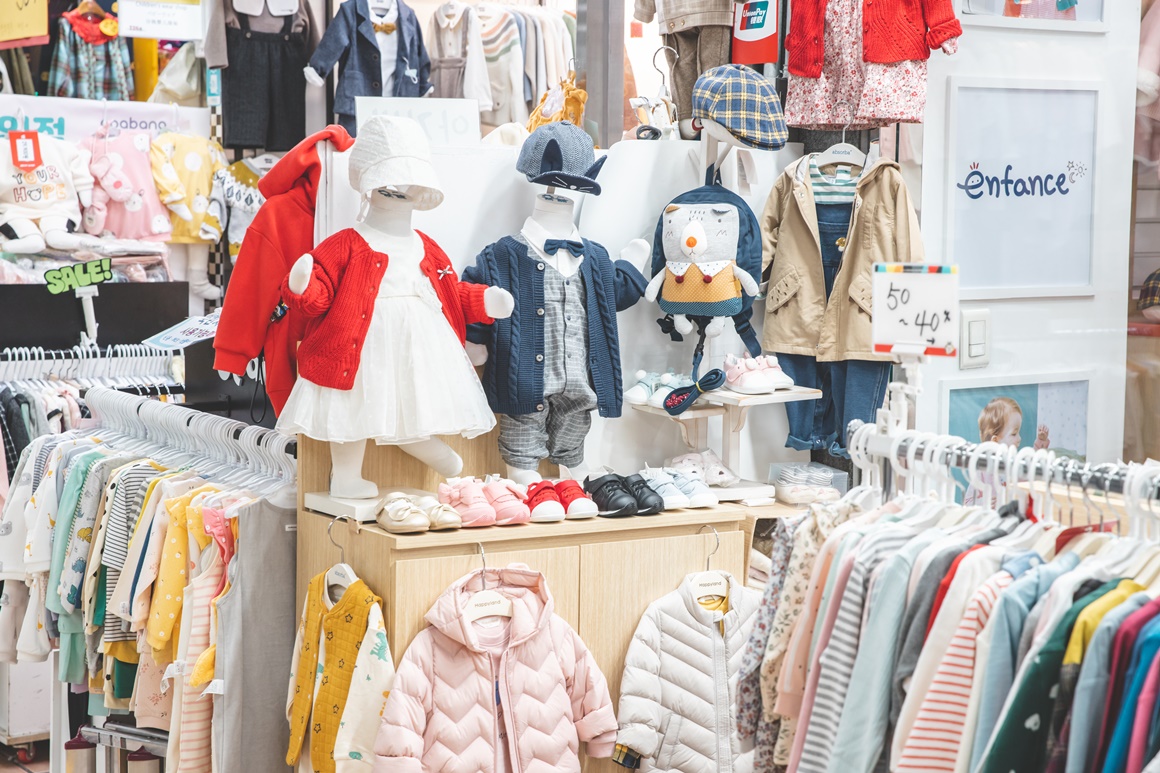 It is equipped with various facilities, not to mention, clothing, general merchandise, on top of restaurants and the centers where you can experience the local culture. That is why the place is visited by people of all ages. The tourist information kiosk, rest areas, nursing room, and stroller and wheelchair rental make the center even more convenient.
Address
60, Jungang-ro, Jeju-si, Jeju-do (Note: You'll find the location underground)
Contact
064-752-8776
An unusual apartment complex with stores on the ground floor
Hwabuk Jonghap Market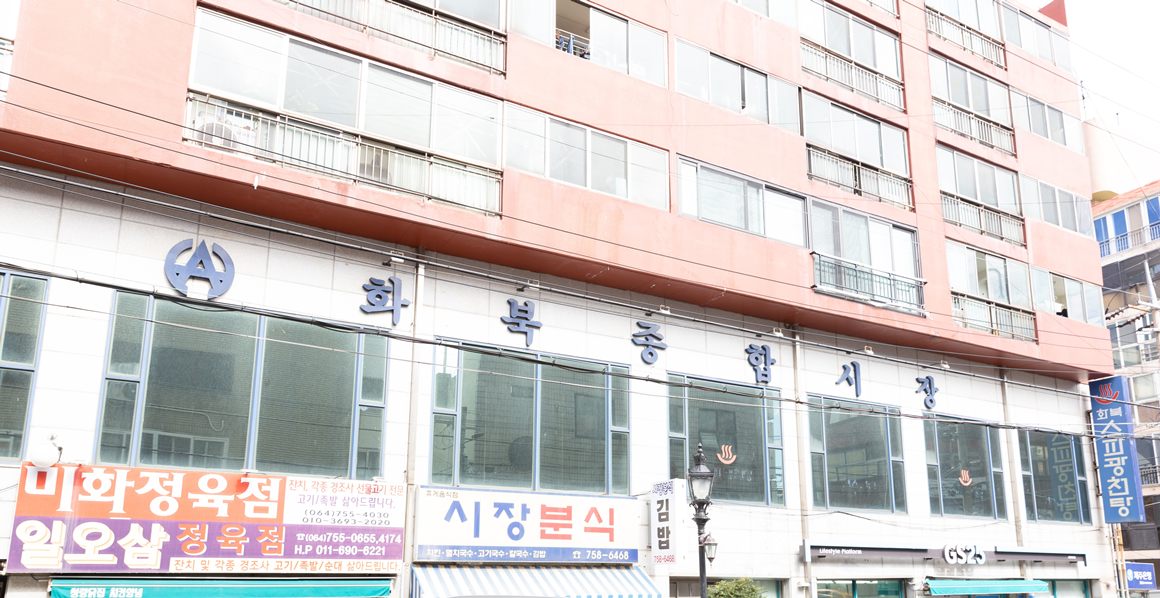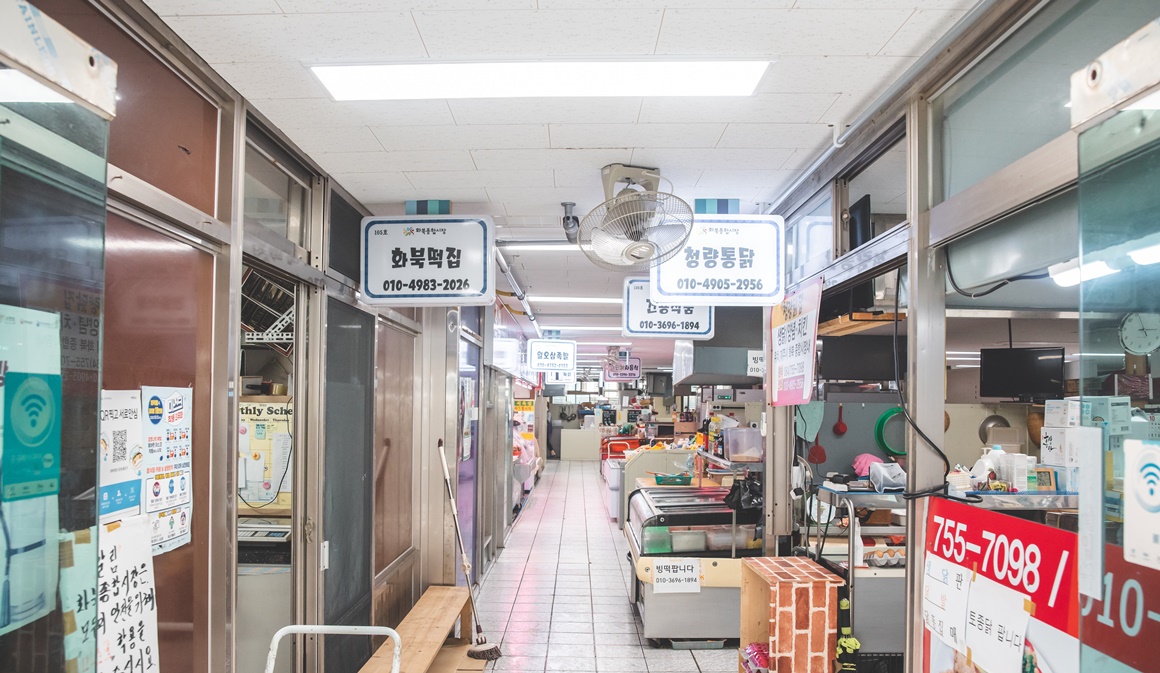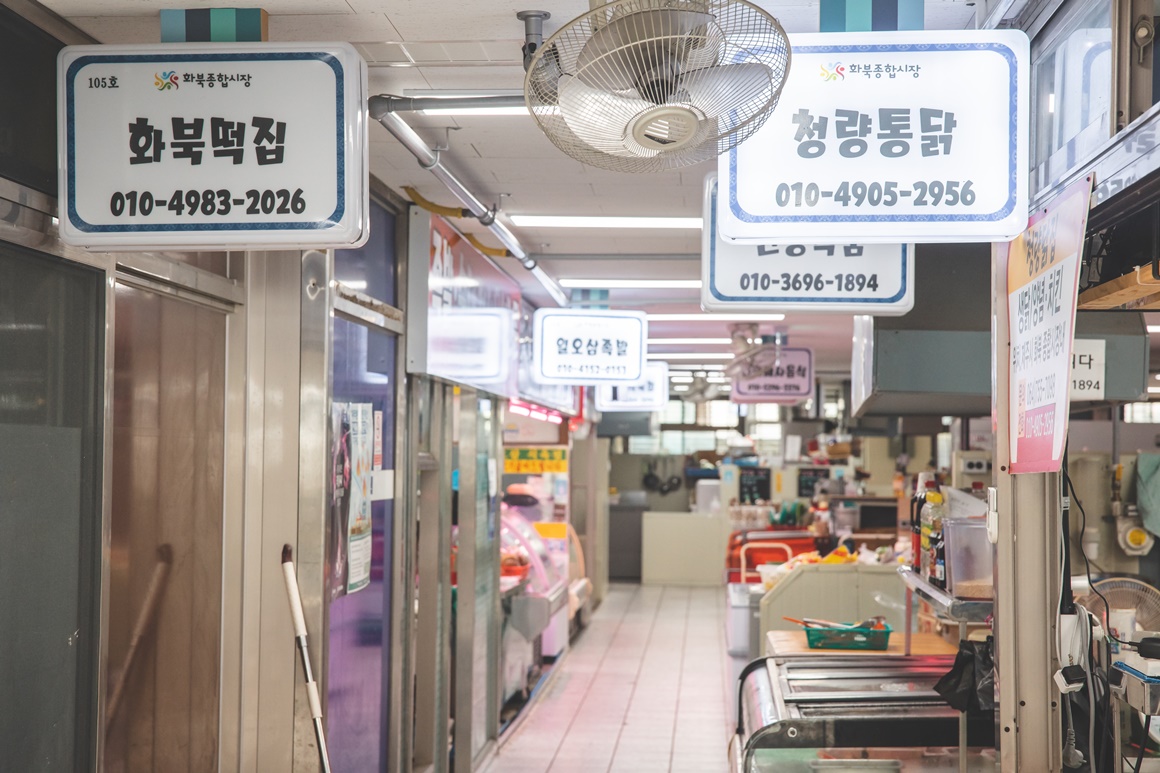 A local market located in Hwabuk-dong, Hwabuk Jonghap Market, is a permanent market that opened in 1992. Unlike other marketplaces, it is in a mixed-use complex combining residential and commercial spaces. The first floor is the market, the second floor is a public bathhouse, and floors above that have residential units.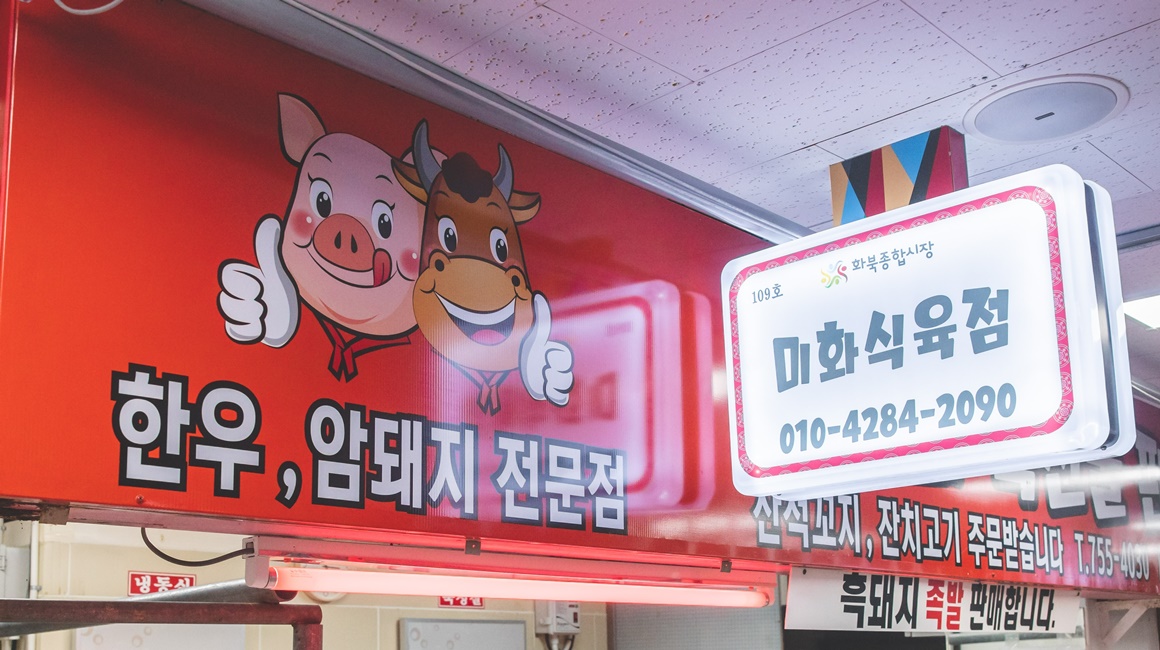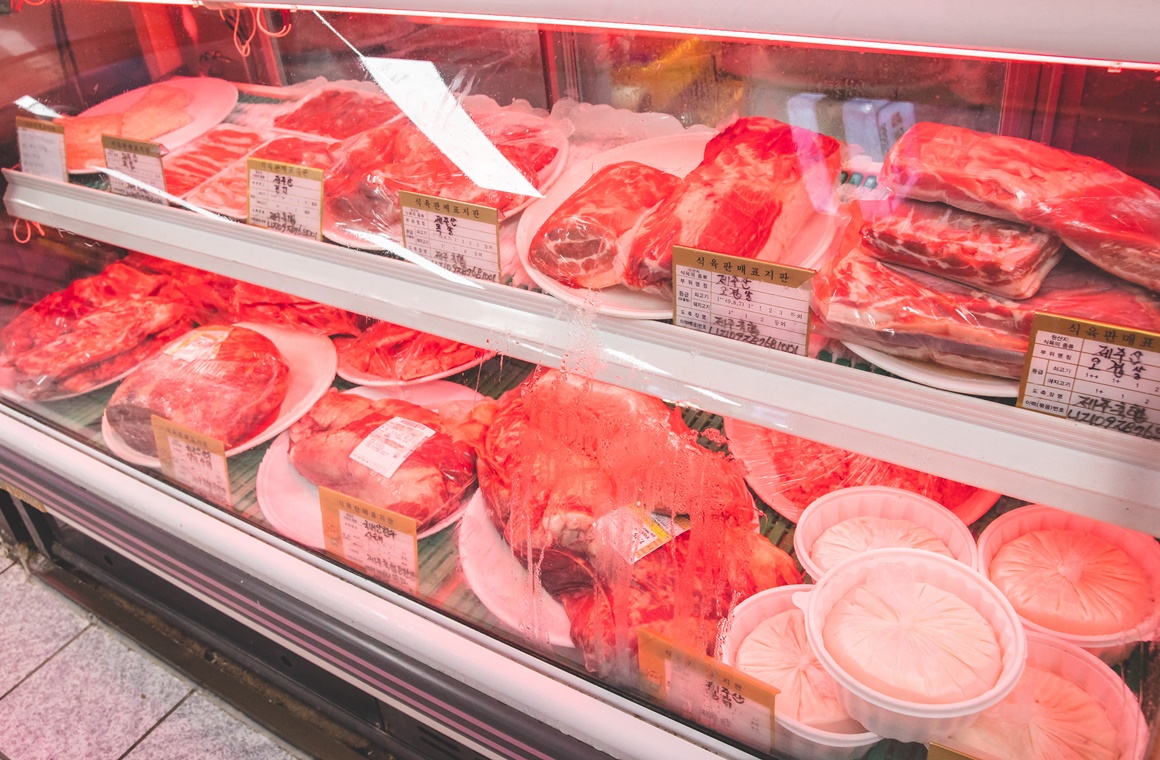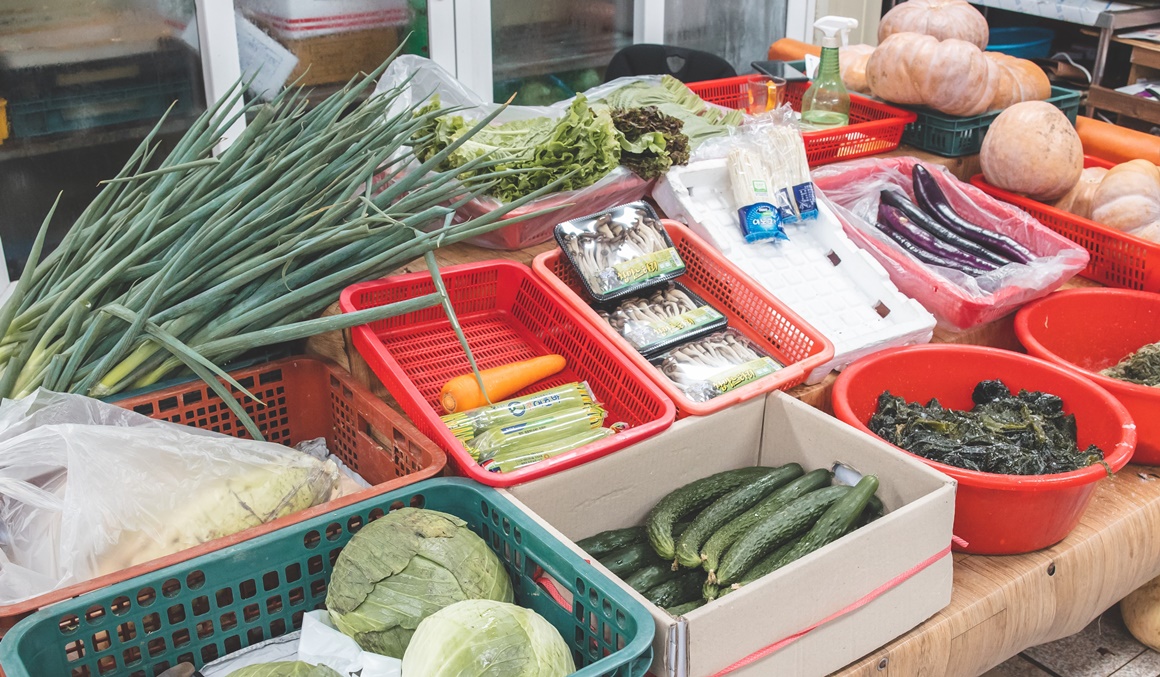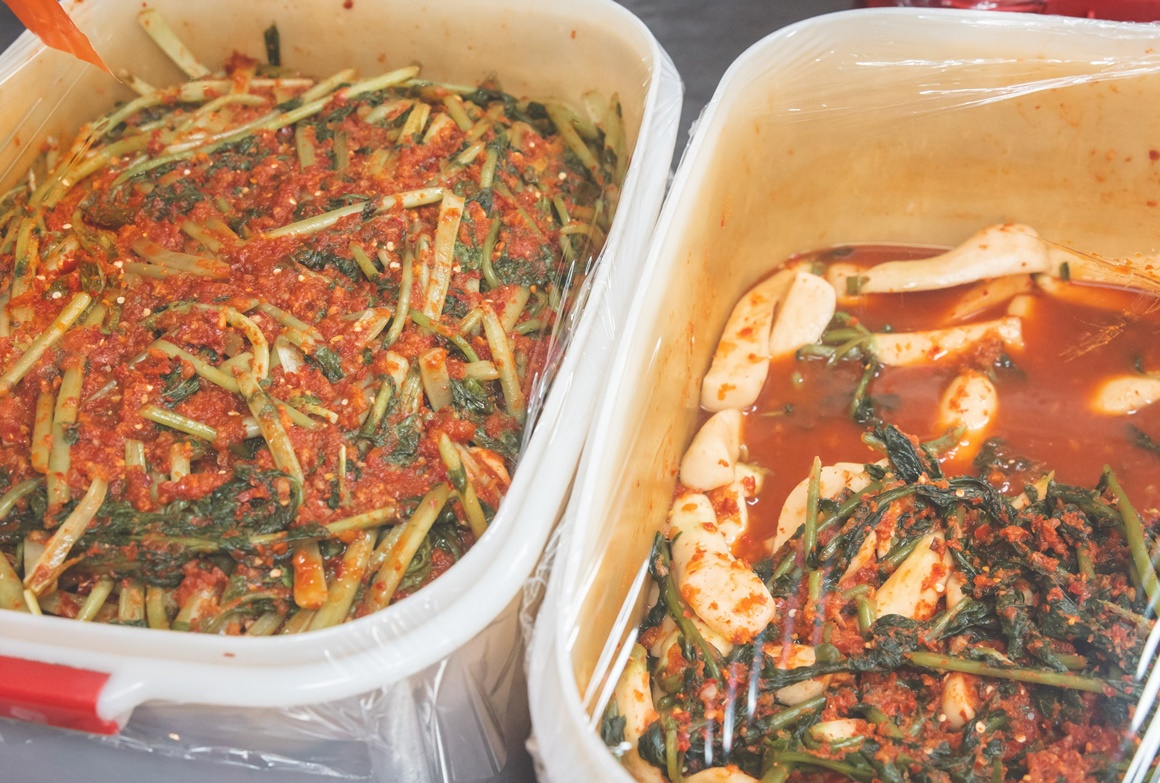 Inside the market are greengrocers, marine products sellers, butchers, restaurants, and supermarkets. The market is especially famous for its old-style fried chicken and snack stalls. The old market with 30 years of history was newly renovated in September 2020, welcoming all visitors to shop in a pleasant atmosphere.
Address
31, Jindong-ro 5-gil, Jeju-si, Jeju-do
Contact
064-752-3001
Notice

※ The above information was written on 2021-10-26. Please confirm the information prior to your trip.
※ Unauthorized use of the content above (text, photos and videos) is prohibited and subject to copyright by the Jeju Tourism Organization.