본문
Chagwido Nolbitbada
Located on the west end of Jeju Island where the sunset is the most beautiful, this restaurant provides delicious raw fish and seafood while offering a remarkable view of Chagwido Island.
Basic Information
Address
2F 1142 Noeulhaean-ro, Hangyeong-myeon, Jeju-si
Add to wishlist

0

Like

0

Review

1

Reg itinerary

0
I visited.

0

Lookup

702

Share SNS

1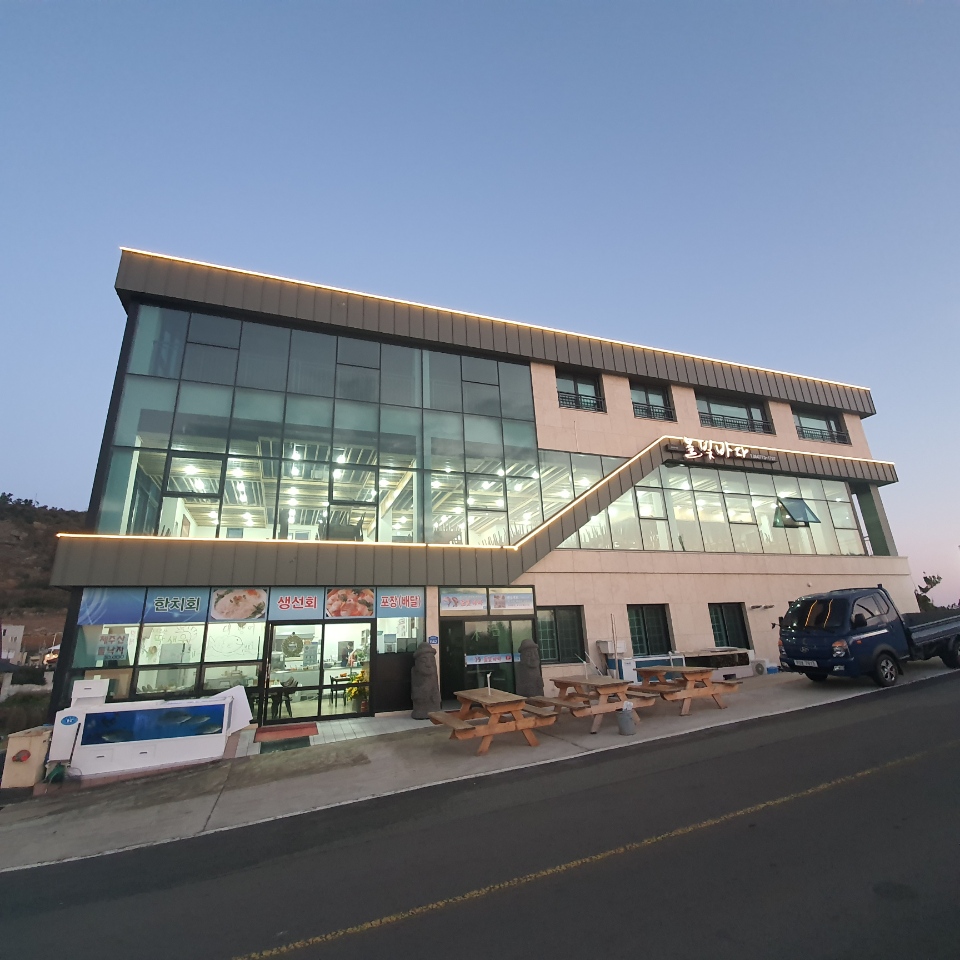 Chagwido Nolbitbada is a 92-seat restaurant, so you can enjoy your meal in comfort. The second floor of the restaurant offers a great view of the beach.
You can try a large variety of raw fish and seafood dishes here, including mackerel sashimi, red snapper sashimi, jari bream sashimi, squid, octopus, black shrimp, conch and much more.