본문
Haengwon Inland Fish Farm
A sunset spot on Jeju's east side
Address
680-13 Haemajihaean-ro, Gujwa-eup, Jeju City
Add to wishlist

1

Like

1

Review

1

Reg itinerary

0
I visited.

1

Lookup

5,097

Share SNS

2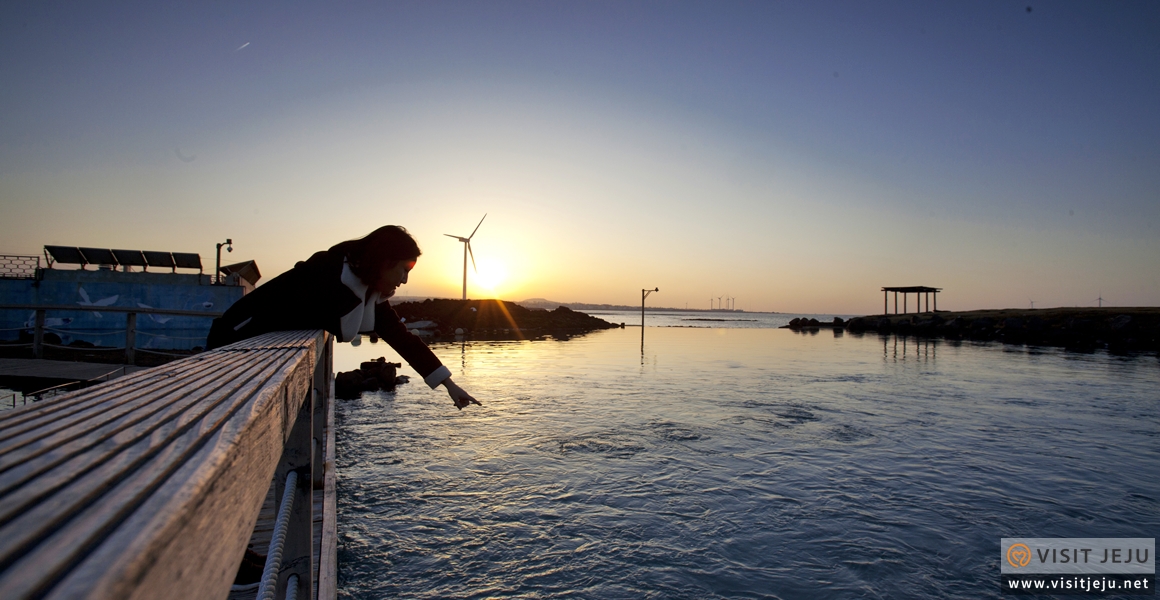 Woljeong-ri Beach, in Gujwa-eup, at sunset. What a sight!
The moment the sun begins its setting arc, a pall of red spreads across the blue sky. There are never two sunsets that are the same, and that goes for Jeju's east and west side as well.
Here you can enjoy a pleasant stroll along the coast, take in the beauty of the sea and the wind turbines generating clean energy, and then wait with bated breath as the clock ticks down to dusk.