본문
Un Cafe&Bar
A café & bar located at the entrance of the site of the Moseulpo Bangeo Festival
Basic Information
Address
75 Hamohanggu-ro, Daejeong-eup, Seogwipo
Add to wishlist

0

Like

0

Review

0

Reg itinerary

0
I visited.

0

Lookup

1,420

Share SNS

0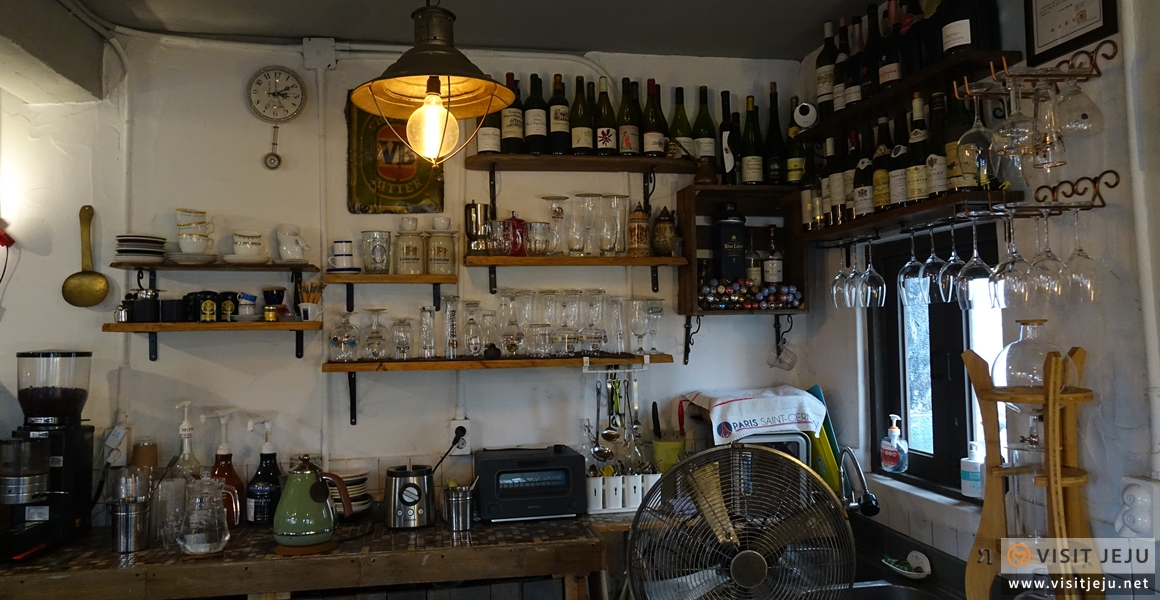 A café & bar located at the entrance of the site of the Moseulpo Bangeo Festival
Along with a simple coffee menu, you can try a variety of dishes here, including homemade yogurt, shaved ice dessert, imported beer, and fine wines.
The owner is knowledgeable about wine and sells only superior kinds.
The building itself is a remodeled barber shop that the current owner's father ran for 30 years. The original sign board and floor remain, adding to the nostalgic ambiance of the place.
The 2018 Moseulpo Bangeo (Yellowtail) Festival will be held Nov. 29 to Dec. 2.