본문
Seogwipo Negeori Restaurant
A restaurant known for its cutlassfish soup that appeared on the TV show "Wednesday Food Talk" (2017.09.27. Ep. 137, "Renowned Cutlassfish Restaurant"). Cutlassfish soup is popular.
Basic Information
Address
320-9, Seogwi-dong, Seogwipo-si, Jeju-do
Add to wishlist

6

Like

6

Review

5

Reg itinerary

0
I visited.

0

Lookup

9,603

Share SNS

23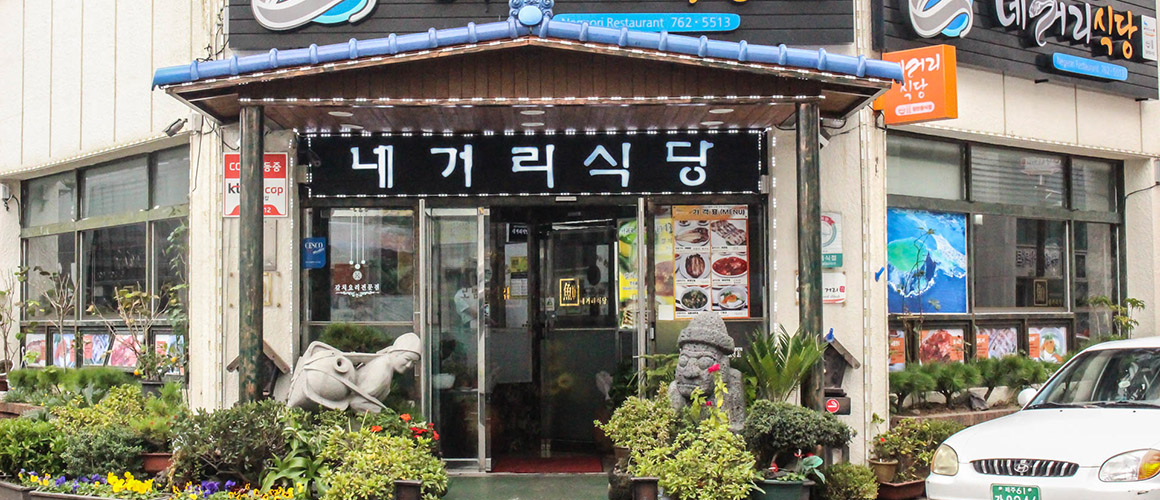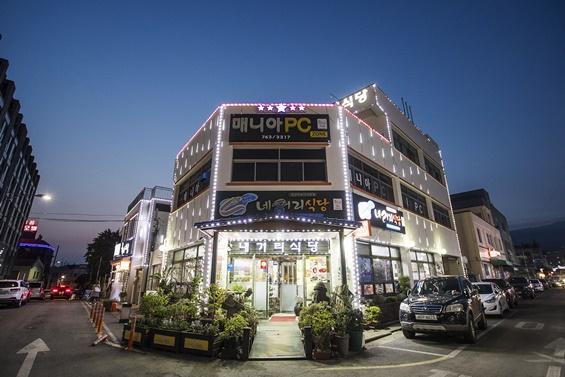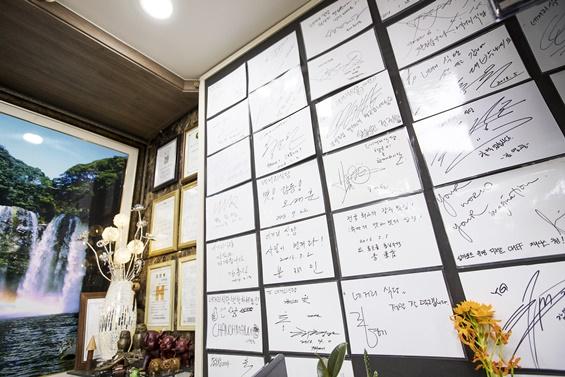 A popular restaurant that is always full of visitors. Since its appearance on various TV programs, this already popular restaurant became busier and is now open year-round. Though the number of visitors has increased, their hearty meals are the same. The owner, always present throughout the year, goes back and forth between the kitchen and the counter taking care of the customers. At the entrance, autographs by celebrities including president Moon Jae-in catch your attention.
Nearby tourist spots include Cheonjeyeon Falls, Jeongbang Falls, Oedolgae Sea Stack, and so on. In particular, Seogwipo Everyday Olle Market is a 10-minute walk from the restaurant, so you can visit their before or after having a meal. A public parking lot is not far away.
The restaurant is large enough with about 80 seats, and provides customers with various seating options: Customers can dine in a public space or a private room, and sit on the floor or on a chair. Family meetings and get-togethers are possible.
Among the various fish dishes with cutlassfish, mackerel, red tilefish, and so on, cutlassfish dishes are Negeori Restaurant's signature. As they use freshly caught Jeju cutlassfish, all of their dishes offer a delightfully savory taste. Their grilled cutlassfish and braised cutlassfish are the basic favorites, and their most popular item is the cutlassfish soup. It is said that customers who never had cutlassfish soup visit to taste the familiar grilled cutlassfish or braised cutlassfish dish and end up in love with the cutlassfish soup.
Unlike its appearance, Negeori Restaurant's cutlassfish soup doesn't taste fishy. With a spicy aftertaste from chili peppers, the combination of fleshy cutlassfish, refreshing broth made with cabbage, and mildly sweet pumpkin results in a palatable dish. In terms of other fish dishes, prices differ between grilled dish and set menu dish. The set menu dish is Negeori Restaurant's secret item. Though it uses a smaller fish, the set menu meal costs half the price of the grilled dish.