본문
Kim Young Gap Gallery Dumoak
A Gallery with Kim Young Gap's Love of Jeju Captured in Photographs
Address
137, Samdal-ro Seongsan-eup, Seogwipo-si, Jeju-do
Add to wishlist

10

Like

10

Review

52

Reg itinerary

0
I visited.

1

Lookup

30,201

Share SNS

17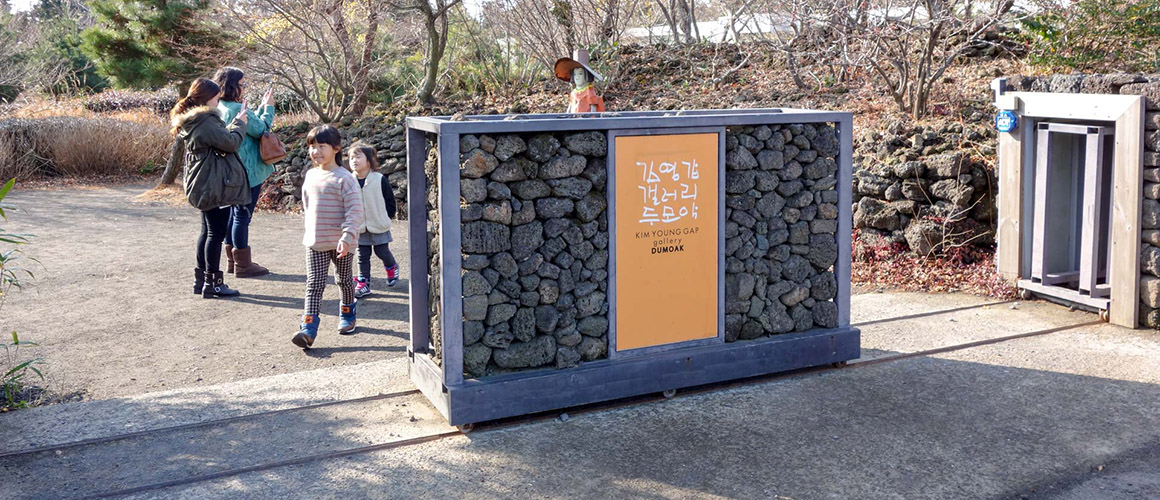 Kim Young Gap was born in 1957 in Buyeo, Chungcheongnam-do and lived on Jeju Island. While on the island, he took high quality photographs of nature in the area and contributed to developing an identity that is unique to Jeju-do Island residents.
To commemorate his accomplishments, Dumoak Gallery was built to display his works and relics. Dumoak has developed into an important site to rest while viewing great art and continues to be a valuable place for tourists to appreciate his works and be inspired.
In 2011, the Kim Young Gap Gallery Dumoak opened in a former school where eight classrooms were connected to form the gallery. It exhibits photos that Kim took over about 20 years.
In Dumoak Hall and Hanaloreum, Hall there are pictures of volcanic cones, the mid-mountainous area, Marado Island, women divers, and other aspects of Jeju Island. In the relics exhibition hall, there are books Kim read and cameras he used.
In the media room, you can watch a video of Kim taking his wonderful photographs even after being diagnosed with Lou Gehrig's disease.
There is also an outdoor garden and free cafe where you can meditate and rest, and an outdoor concert hall that provides valuable cultural experiences to the locals.